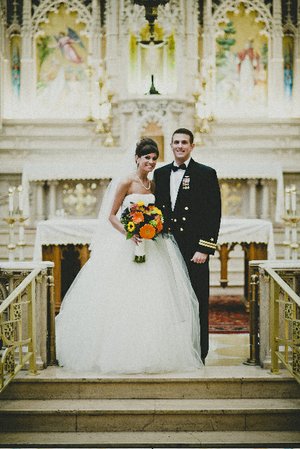 Wendth and Mesmer
Edward and Donna Mesmer, Buffalo, NY are proud to announce the marriage of their daughter, Allison Jean Mesmer to Lt. Andrew Joseph Wendth, USN, son of A. Joseph and Julie Wendth, Slingerlands, NY. The bride attended Holy Angels H.S. and graduated from Canisius College in 2008. She is employed as a Sales Representative for a major Pharmaceutical company in the Virginia Beach area. The groom attended Bethlehem Central H.S. and graduated from the University of Rochester in 2006. Lt. Wendth received his wings of gold at NAS Corpus Christi, Texas in October 2009. Currently employed by the United States Navy, Norfolk, VA. Lt Wendth is a Naval Aviator, VAW-123 Screwtops attached to the carrier U.S.S. Enterprise. The wedding took place on November 19, 2011 in St. Louis Church, Buffalo, NY. It was officiated by Fr. John Mattimore. Jessica Edwards, friend of the bride, served as Maid of Honor. Bridesmaids; Lauren Wendth, sister of the groom, Leah Lombardo, friend of the bride and Amanda Maggiotto, friend of the bride. Sam Minassian, friend of the groom, served as Best Man. Groomsmen; Brian Wendth, cousin of the groom, Kevin Wendth, cousin of the groom and Steve Mesmer, brother of the bride. The reception took place at Westwood Country Club, Williamsville, NY. The couple will honeymoon in Hawaii after completion of Lt. Wendth's second deployment. They will reside in Virginia Beach, VA.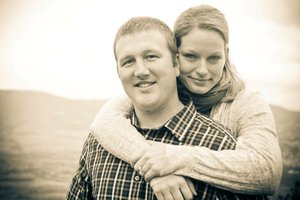 Norton and MacDonald
NORTON, MACDONALD TO WED John and Carol Norton of Loudonville, NY announce the engagement of their daughter, Kristin Ann Norton to Matthew Thomas MacDonald, son of Douglas and Marie MacDonald of Center Conway, New Hampshire. The future bride is a graduate of Northwood School in Lake Placid, University of New Hampshire and The College of St. Rose where she received her M.S. Ed. specializing in School Counseling. She is a counselor and behavior therapist for the Newton Middle School in MA. In addition, she is alpine head ski coach at Milton Academy. The future groom is a graduate of Kennett High School in Conway, NH and University of New Hampshire where he earned his Bachelors in History. He is employed as a sales and design associate at JN Kitchens in Marshfield, MA. The couple plan an August 2012 wedding in Albany, NY.