Capitummino and Lansley
Claudia Capitummino and Daniel Lansley were married April 22nd 2012 at Canali's Restaurant in Rotterdam, NY. Rev Louise Alberti performed the ceremony. The bride is the daughter of Caroline Capitummino and the late John Capitummino Sr. She was presented in marriage by her son Michael Pasquale Mastroianni. Both Daniel's children, Craig Lansley and Danielle Donnelly, stood up for their father. The groom is the son of the late William and Virginia Lansley. The Newlyweds reside in Rotterdam, NY.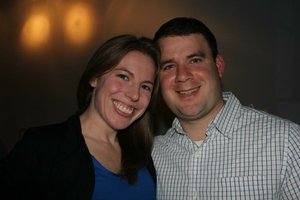 Gillham and Kohler
Bonnie Morse-Gillham of Delmar and Jeff Gillham of Albany proudly announce the engagement of their daughter Casey Gillham to Daniel Kohler, the son of Mike and Ann Kohler of Conway, South Carolina (formerly of Glenmont, NY). The future bride is a graduate of Bethlehem Central High School, SUNY Oneonta and is currently working on her Masters Degree in Higher Education Administration at Walden University. Casey is the Student Activities Assistant at the Albany College of Pharmacy and Health Sciences. Daniel is a graduate of Bethlehem Central High School, Manhattan College, and has recently completed his Masters Degree in Health, Physical Education and Recreation from Emporia State University. He is a Physical Education/Health Teacher and Coach at Taconic Hills High School. A June 2013 wedding is planned. The couple will reside in Albany with their dog Rudy.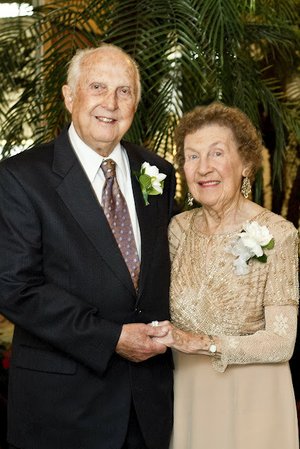 Guyette
Virginia and Robert Guyette of Rotterdam celebrated their 70th wedding anniversary on May 12 with family, friends and neighbors at a party at Mallozzi's. Mr. and Mrs. Guyette were married on April 19, 1942 at St. John the Evangelist church in Schenectady. The party and the weekend gathering were attended by guests from the area as well as from Maine to Ohio and from Ontario to Maryland. Among the party guests were the bridesmaids from the wedding: Evelyn Hesler of Rotterdam, Eleanor Monroe of Brant Lake, NY, and junior bridesmaid, Jean McNeil also of Rotterdam. For the Guyettes, one of the biggest highlights of the weekend was seeing their great-grandchildren: Brogan, 7 months, of Durham ME; and 3- year- old Anna and her almost 2 year –old sister, Nora, of Pickerington, OH. Mr. & Mrs. Guyette also have 3 children and 7 grandchildren who attended with their families. Mr. Guyette is a 1984 retiree of the General Electric Power Tube Department, and a former Fire Commissioner for the Shonowe Volunteer Fire Department. He served in the Pacific during World War II on a submarine tender, the USS Orion. He can fix almost anything that predates computers, and often does so for neighbors and relatives. Mrs. Guyette has been a teacher, choreographer and performer of international and Polish folk dances. She has done many lovely oil paintings including portraits, landscapes and scenes depicting Poland, its people and customs. Her portrait of Pope John Paul II is on display at the shrine in Auriesville. They have resided in their home since 1949 having done nearly all of the planning, construction and finishing work themselves. Both Mr. and Mrs. Guyette enjoy ballroom dancing in the Schenectady area and in Florida.