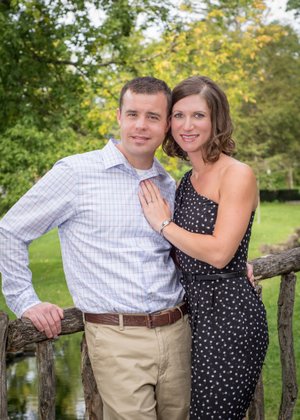 Ringer and Bushey
Fred and Denise Ringer of Latham, are pleased to announce the engagement of their daughter, Samara Ashley Ringer, to Ryan Conlon Bushey, the son of Steven and Cheryl Bushey of Essex Junction, Vermont. The future bride is a graduate of Shaker High School and graduated magna cum laude from Cornell University. Currently, she is serving as a Director of Operations for Hannaford Bros. as part of the Western Division in New York. The future groom is a graduate of Essex High School and Albany College of Pharmacy. He is Pharmacy Manager for CVS in Mechanicville. A wedding is planned for September 13th, 2014 at the State Room in Albany, NY. The couple will be moving into their new home in Halfmoon with their cat, Zion. The horses, Chance and Oakley, will continue to be boarded in Ballston Spa.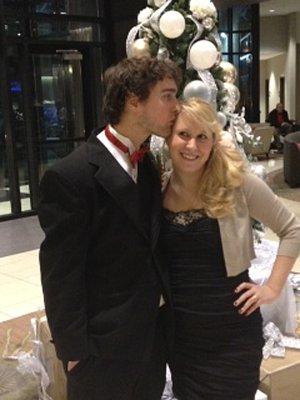 Brown and Hovish
Taylor Brown and Michael Hovish surprised and delighted their family and friends at their college graduation party when they presented a cake to the guest that read "She said yes!" to announce their engagement. Taylor is the daughter of Patricia Brown of Latham and Michael is the son of Leon and Peg Hovish of Loudonville. The future bride is a graduate of the Doane Stuart School and the College of St. Rose. She will graduate in May 2013 with her masters degree in education from Harvard University. The future groom is a graduate of North Colonie High School and The SUNY College of Nanoscale Science and Engineering. He is currently working toward his doctorate degree at Stanford University. The couple has planned a wedding for July 19, 2014 at the Blessed Sacrament Church followed by a reception at the Desmond Hotel. After a honeymoon in Hawaii, the couple will reside in Palo Alto, California.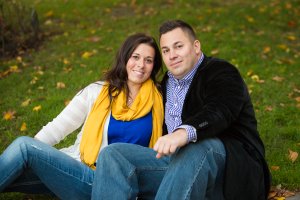 Harris and Mahoney
David and Kathy Harris recently celebrated the engagement of their daughter, Elizabeth Rose Harris, to Patrick Joseph Mahoney, Jr., son of Patrick and Denise Mahoney of Schaghticoke at their home in Latham. The bride is a graduate of Shaker High School and Russell Sage College. She works with at-risk youth. Her fiancé is a graduate of Hoosic Valley High School and works in the mortgage and finance industry. A September 13, 2014 wedding is planned.