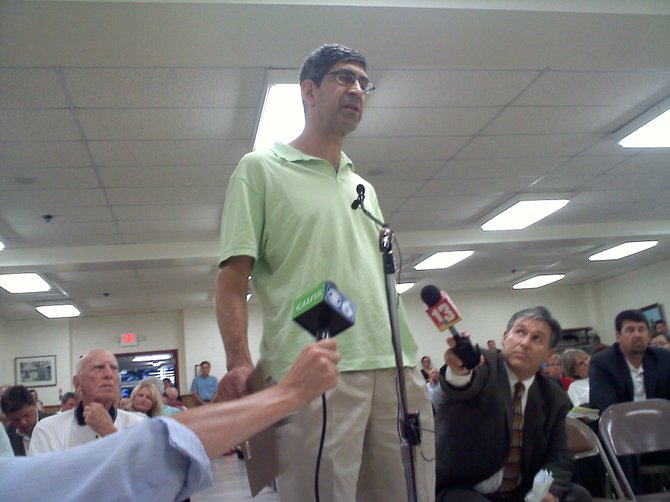 continued — Other town officials disputed that number, saying it assumes there would be no retirements, in which the town would cut positions through attrition.
Dustin also said the town must take the $3.1 million the town has transferred from the landfill's income to the general fund to offset general operating costs. Project that out 23 years, he said, the town would be paying $71.3 million.
There were also questions as to what would happen if the company were to go bankrupt. Magguilli said that a third-party surrogate would have to step in and complete not only the payments that are due to the town but also complete the performance at the landfill.
Dustin said he was concerned with a part of the contract – Section 24 – that does not stipulate there is a partnership between the town and Waste Connections, rather that it is two separate entities entering into an agreement.
"That's true," said Magguilli. "This is no partnership or joint venture. It is expressly understood that you cannot constitute the town as a partner of the company's business or joint venture. This is a limit in liability for the town. … We won't be held liable for any accidents."
There were several residents there to support the town's venture into an operational agreement with Waste Connections. One was Scott Osur, a resident of Colonie, who said his concern as a taxpayer was watching them go up each year in terms of property taxes.
"I'm in favor of proposals and plans that bring in extra income from other sources other than just taxpayers," he said. "I see it as a proposal to bring in extra income."
Brian Haak, former Montgomery County Supervisor, said he was once involved in the sale of the county's nursing home and added that he understands the process and work that goes into a proposal similar to the deal with the landfill. He said after hearing the town's presentation of the deal, he's convinced the town knows what it's doing.
Vote on this Story by clicking on the Icon