There is a lot of extra effort that goes into developing a building designed with LEED Gold certification in mind, he said. The waste materials have to be traced to make sure they are recycled properly, and supplies used must come from fewer than 500 miles away.
"We are trying to help the planet and reduce our carbon footprint," said Puliafico. "So far the building has proved to be quite energy efficient."
The Princeton Review also dubbed Union as one of the country's green colleges, which in most recent edition included 311 across the nation and in Canada. Princeton notes Union was a signatory of the American College & University Presidents' Climate Commitment, which has the college developing a long-term plan to reduce its carbon footprint.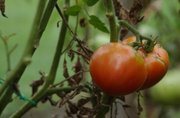 New sustainable ideas are constantly developed at the campus through the Presidential Green Grant program, which is open to students, staff, and faculty. The grant awards $2,000 to pursue a project that will make the campus more sustainable or research projects making specific contributions to sustainability on a regional or national level.
One of the popular features of the campus is the Octopus Garden, he said, which has students doing organic farming used at the campus and donated to community benefit programs.
The idea of being able to introduce students to sustainable ideas and practices is one of the most important elements of various green endeavors, he said, whether it is installing solar panels, wind turbines, or just learning agricultural practices.
The Wold building will also allow students to view detailed information on an accessible touch screen in the building. Over time, he said, students will be able to learn what is working and what could be improved at the building.
"Prospective students want to know about green and sustainability," he said.
Vote on this Story by clicking on the Icon