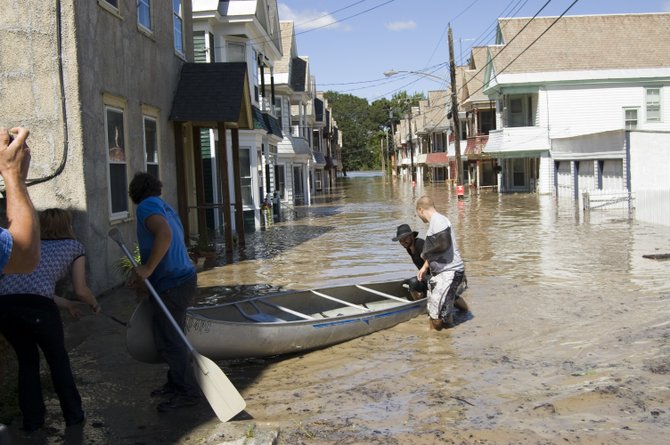 SCHENECTADY COUNTY — Tropical Storm Irene held Schenectady County in its grasp as flood waters reached historic levels.
Photo Gallery
Irene floods Schenectady County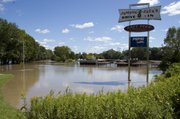 Schenectady County felt the brunt of a surging Mohawk River on Monday, Aug. 29, as flooding consumed parks, homes and roadways.
Stockade residents could be seen boating from flooded roads to their home and Collins Park was transformed into a body of water as the summer dining staple Jumpin' Jack's was submerged. Many residents gathered through the county to take their own snapshots.
For pictures of what Schenectady County looked like on Monday, Aug. 29, click on the photo gallery link to the left. Also, a video of the flooding is included to the left
Vote on this Story by clicking on the Icon