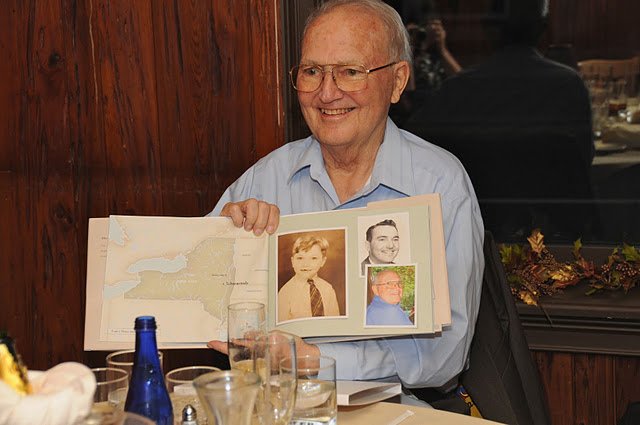 continued — Flying into space all those years ago would have taken Norton's long-time love of flying within the Earth's boundaries to an extreme. Before he was a teacher and applied for the Teacher in Space program, he liked flying so much that he enlisted in the U.S. Air Force.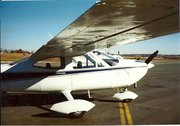 "I always liked to fly … but I have scar tissue in my eardrum so I could not be qualified as a pilot in the Air Force so I finished my enlistment as a weather observer and got early discharge to teach," said Norton.
Teaching was a whole new life path for him, but not a surprising one.
"I was encouraged by my Mom. I was always interested in science so I combined the two," said Norton.
Of science and service
He taught chemistry, algebra, biology and physics at Shaker High School in Latham when it first opened and then Linden High School in Schenectady, his hometown. His mother supported his teaching aspirations but he has his father to thank for his affinity for science.
"My Dad was a scientist at GE Research lab (during World War II). … I was born and raised with science. The people my Dad was associated with were Nobel Prize winners, those were his colleagues," said Norton, whose father helped invent the mass spectrometer, an instrument used to measure masses of atoms and molecules.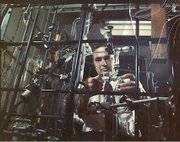 Teaching was his passion but Norton said the way he left it in the early '90s was disheartening.
"I loved the teaching best but it turns out that the kids finally drove me out of (it) because the behavior in the classroom was so bad. I gave them my 60-day notice and figured winter vacation was coming up so I'd include that and the first day after winter break would be my last day of teaching," said Norton. "Angels were smiling upon me because that day was a snow day so I didn't have to do that last day of school."
Vote on this Story by clicking on the Icon