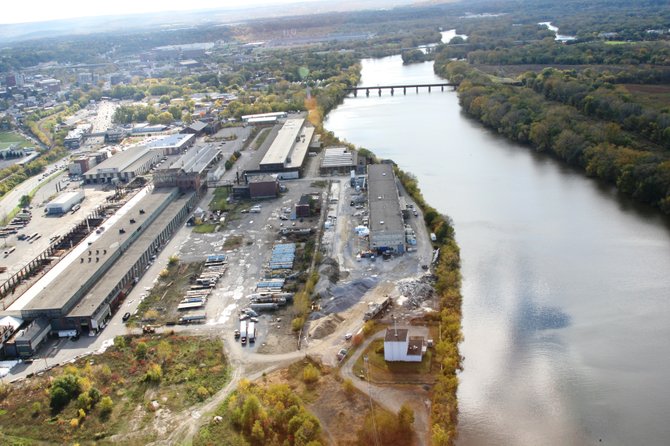 continued — The trail is an obvious boon for the City of Schenectady, said Gillen, but it will also improve one of the main entranceways into the Town of Glenville. Recently, the town has focused on revitalizing its commercial corridors and Freemans Bridge Road is one of its key target areas.
Gillen said the closed off industrial sites don't send the "right image" to people as they entered the town since it bordered the entrance.
"People used to pass a very decaying site and now it is going to help change the image for that part of the city and that gateway to Glenville," said Gillen. "You had a whole generation of people going by … and seeing a neglected site and that just doesn't send the right message about the community."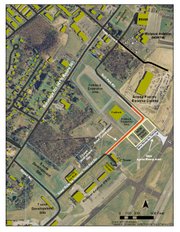 Another area town and county officials have focused on redeveloping and marketing is the Schenectady County Airport. Town and County officials have said GlobalFoundries expanding into the area could spur commercial development around the airport.
Gillen said extending the municipal sanitary sewer and water services onto additional airport properties would spur economic development while being more environmentally friendly when compared to current septic systems.
"Most of the companies that would be interested want to have sewer service," said Gillen. "This brings the opportunity to create additional shovel ready sites for growing businesses interested in setting up business in the park."
Gillen added interest in the business park isn't slowing down either.
"We have some serious interest in the airport business park right now that is going to continue to help us develop the facility."
The next highest amount awarded was $100,000 going to Proctors to help complete historic preservation work at its theatre, which includes repairs, restoration and improvements to the theater's ceilings, walls, side boxes, scagliola, balcony, mezzanine and orchestra areas, women's and men's lounges and the Golub Arcade.
The remaining three county projects include the Community Land Trust of Schenectady receiving $75,000 for emergency housing repairs for elderly and physically disabled homeowners in the city; Schenectady County Community College receiving $14,000 for its Gateway to Manufacturing Skill Competitiveness program to spur job placement in advanced manufacturing jobs in the Capital District; and Empire Paving of Schenectady being awarded $6,000 to provide a state apprenticeship training program for two current employees to enhance their skills and promote performance and career advancement.
Vote on this Story by clicking on the Icon