Update-- According to Town of Colonie Court documents, Mark Ingmire's case was adjourned in contemplation of dismissal, which typically means the charges against the defendant are dropped after a certain period of time should the defendant stay out of trouble.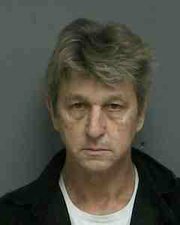 A man from Florida was arrested at Albany International Airport on Monday, Dec. 19, for allegedly exposing himself in an airport bathroom, according to information from the Albany County Sheriff's Office.
Mark Ingmire, 59, of Miami, Fla. was arrested by the Albany County Sheriff's Office Airport Unit for public lewdness and charged with a misdemeanor after a 19-year-old male college student reported that Ingmire exposed himself and made sexual advances toward him in the men's bathroom at the airport around midnight, according to police reports. The victim also alleged that Ingmire followed him in the airport concourse and made further sexual gestures, according to police reports.
Ingmire was released on $300 bail and has a court date in Colonie Justice Court on Jan. 4.
Vote on this Story by clicking on the Icon