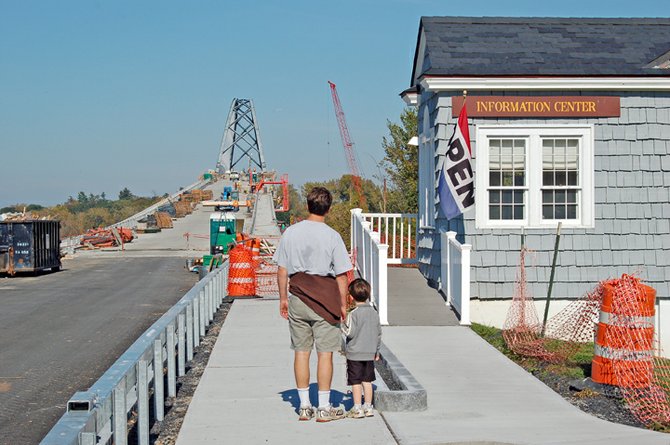 continued — Separate contracts for ferry site restoration are being let for both sides of the lake.
The original Lake Champlain Bridge opened on Aug. 26, 1929, was closed on Oct. 16, 2009, and was destroyed by explosives on Dec. 28, 2009. Flatiron Construction was awarded the contract to build the new bridge on May 27, 2010.
The Lake Champlain Bridge Coalition posted a comment on its Facebook page the afternoon of Nov. 3, stating, "IT'S OFFICIAL!!!!!!! The news we've been waiting to hear! The ribbon-cutting for the new bridge will be this Monday, Nov. 7 at 2:30 p.m.!!!!! No details are available yet, but we will post them as soon as we have them. Many, many thanks to VT Gov. Peter Shumlin's office and VAOT for keeping us in the loop when no one else would."
Vote on this Story by clicking on the Icon