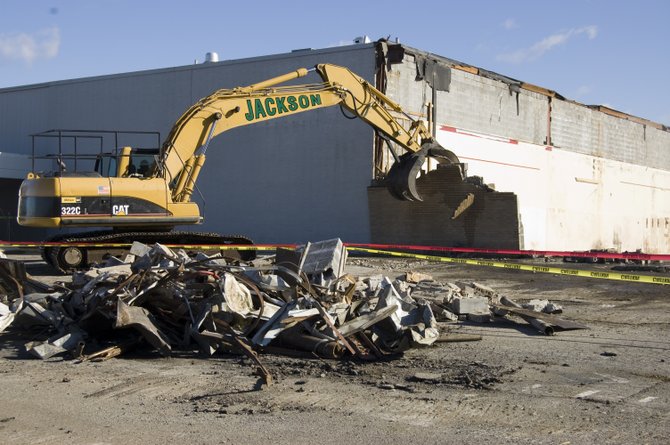 continued — Gillen, along with other officials, touted the project as a team effort to reach "tight deadlines" and approvals to make sure Target opened on time in the fall of 2012.
Dawna Smith, spokeswoman for Target, said the company would begin staffing at the Glenville location in July 2012 and the grand opening will be in October 2012.
Schenectady County Legislator Cathy Gatta, D-Scotia, said she remembered the plaza as the economic center it used to be and said Target would provide a rebirth for the town's commercial corridor.
"I have such fond memories of this plaza growing up. We were here all the time shopping at Kmart and [Albany Public Market] and later becoming Grand Union," Gatta said. "It has sat quiet and empty for too long and having a vacant 13-acre site in the middle of town was simply unacceptable."
Target previously expressed interest in the site but in 2009 the company stopped plans to develop in the town. Target wanted to own the building, but previously RD Management wanted to only lease the property. RD Management will now lease the planned retail strip and restaurant, but Target will own their building, according to Koetzle.
No further information was revealed on what other businesses would be opening shop on the adjoining retail strip. Also, no information on the 5,800-square-foot restaurant pad, included in the original site plan, was discussed.
With plans solidified for Target, Koetzle said residents are pleased with the development.
"Town residents are thrilled to see the demolition of this eyesore," Koetzle said. "We are replacing a blighted site with a positive new development for our community."
Vote on this Story by clicking on the Icon