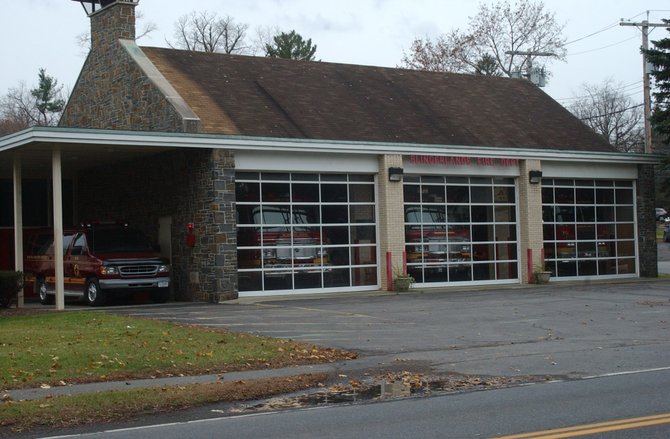 "I think they've convinced me that there's a need for the expansion," said John Kowalik, a resident of Slingerlands. "It's not excessive. It's not extravagant."
Kowalik also inquired about the potential for more expansion in the future due to the growth of the Vista Technology Park. Fire district officials said they had no plans for another expansion project, and residents were assured that a town-wide assessment of fire departments that was recently completed shows that the department has adequate resources to respond in its coverage area.
The proposal would put costs around the $1.8 million dollar mark. Much of that money -- $1.68 million – would be used for design and construction, with $85,000 used for site work and equipment and $35,000 used for legal, financing, and administrative fees.
The fire district includes portions of the towns of Bethlehem and New Scotland. In Bethlehem, an approved expansion would mean a tax increase of $78.44 for the average assessed home, and in New Scotland, that increase would be $48.94.
One resident asked if there was any incentive to keep the project costs below the $1.8 million figure if that is what voters approve. McConky assured the small audience that the board is committed to finding the lowest prices for the work, and looking to expedite the work in any way possible to keep costs down.
"One of the things we're working on is can we get out of the way for minimal or no cost, depending on where we house the equipment, so that they can just come in, tear the floors out, go to the town on the building, and maybe finish a month early," said McConky.
Fire district officials also said they'd look at using a reserve fund that totals $360,000 to help defray some of the costs of the project.
A public vote will be held Dec. 13 from 6-9 p.m. for residents of the district. More information on the project can be found at www.slingerlandsfirerescue.org.

Vote on this Story by clicking on the Icon