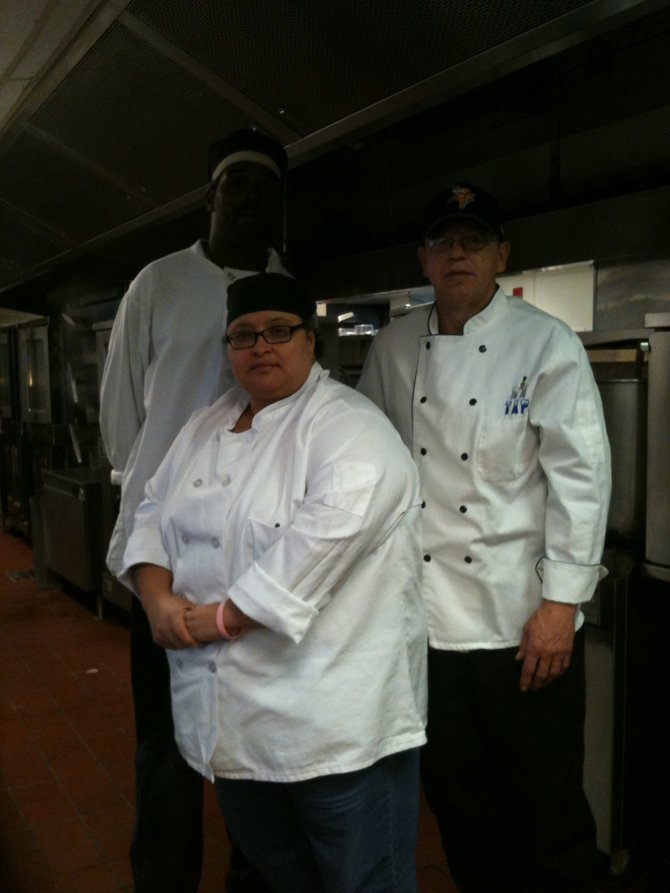 If she had her way, Bonet would be able to prepare meals comparable to a five-star restaurant using the freshest ingredients. But with a stagnant budget and rising food costs, she's stuck cooking the best meals possible with what she can afford.
"Our chef graduated from the Culinary Institute of America and makes everything from scratch, so it's not your typical meal," said Vancavage.
Bonet is able to offer quality meals despite food, equipment and staffing obstacles because of how she runs her kitchen.
"It's military precision and controlled mayhem. … We do it with two cooks cooking and the packing crew doing the line that's conveyor belt style," said Bonet. "We can pack 500 meals an hour."
Participating in the Celebrity Chef Challenge was a no-brainer for Ehlers, who used to work at a senior home.
"I've been doing work with seniors for the last 10 to 15 years. … I enjoy working with seniors," said Ehlers. "The value is to help the seniors because a lot of seniors cannot drive anymore or cannot get around and the meals delivered to them are hot and nutritious."
Meals on Wheels delivers what may sometimes be the only hot meal a senior gets each day, but it also serves another very important purpose.
"Drivers who deliver on a regular basis get to socialize and check on them to make sure they're okay," said Vancavage, who said more than 400 volunteers help keep Meals on Wheels rolling.
Both Yono's and On Tap donated a portion of sales to Senior Services of Albany for patrons dining during specific days during November. Vancavage said Meals on Wheels always needs funding and volunteers and more information is available online at seniorservicesofalbany.com.
Vote on this Story by clicking on the Icon