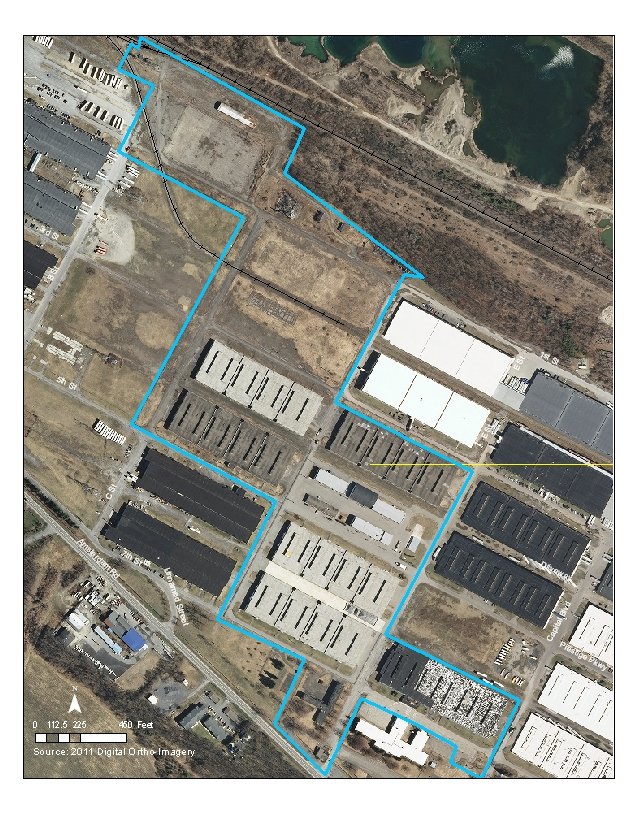 GLENVILLE — Fears of Schenectady County's water supply being compromised were recently lifted after a seven-year battle to mitigate a groundwater plume containing trichloroethylene.
The General Services Administration, the federal government's landlord, has signed a Federal Facility Site Remediation agreement with the New York State Department of Environmental Conservation. The agreement positions the GSA to move forward with clean-up plans at the former Navy Depot. The agreement places responsibility on the federal agency for cleaning up the environmental issues caused when the Scotia Navy Depot in Glenville was in operation. After the Vietnam War, most Navy functions at the site ceased.
"They used to maintain and repair trucks there during the Vietnam War … and that is probably how it got there. It was critical for the county to safeguard our multi-billion gallon aquifer," said Ray Gillen, commissioner of Economic Development and Planning for the county. "Job one was protecting the environment and getting the Depot cleaned up. The next step is trying to redevelop the parcel for new jobs and new tax base."
The chemical trichloroethylene, or TCE, has been identified at a depth of 70 feet below the surface at the site, according to county officials. The plume, according to DEC tests, is within a portion of the Great Flats Aquifer Protection Zone and is headed toward the Mohawk River. The aquifer is the underground water supply providing drinking water to almost all Schenectady County residents. Often, TCE is used in solvents for industrial purposes as a degreaser.
"The TCE plume must be stopped and the federal government has finally owned up to its responsibility to fix the environmental damage caused by the former Navy operation," said County Legislator Cathy Gatta, D-Scotia, in a statement. "This is a great day for residents of Glenville who want to see this property cleaned up and put back on the tax rolls."
(Continued on Next Page)
Prev Next
Vote on this Story by clicking on the Icon