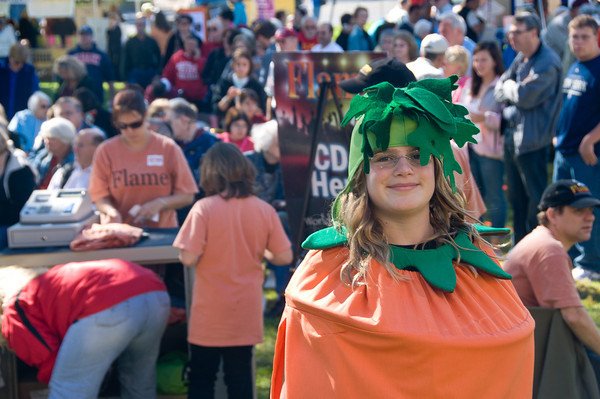 NISKAYUNA — All of the staple carrot based dishes will be at Agudat Achim's Carrot Festival this year, but some new treats will be enticing visitors.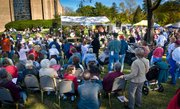 Members of the Agudat Achim Congregation, in Niskayuna, are holding the Carrot Festival on Sunday, Sept. 11, with the theme of "Remember – Honor – Celebrate." The event will have a ceremony at 11:30 a.m. commemorating the events of 9/11 and honoring local first responders. Following the ceremony, the Air National Guard Band of the Northeast, from Boston, Mass., will be performing with its 34-piece concert band and jazz band. Throughout the day there will also be a few other bands performing to get the crowd moving.
"There is something for somebody of every age group," said Hillary Fink, co-chair of the festival.
The carrots, around 300 pounds, all came from Israel, said Anita Merims, a cake coordinator for the festival. Most of the carrots have been used, but some last minute carrots might be purchased.
"There is a little touch of Israel in everything," said Merims. "I didn't realize they grew so many carrots that they could export in that quantity and to Albany of all places."
The signature dish of the festival is a two layer carrot cake with thick layers of cake sandwiching a rich praline filling and a cream cheese icing tops it off. There are also a variety of other carrot cakes made including iced walnut, apple chunk and banana chocolate chip. Approximately 750 carrot cakes are baked for the festival, said Merims.
Gluten-free baked goods are another new feature of the event, which will include some cookies and cakes. After requests from people attending, the gluten-free options were introduced. Also, it wasn't hard to find kosher gluten-free ingredients.
"There are a lot of people that who can't enjoy our regular cakes, so we decided we would do some gluten-free," said Merims. "We get the requests from people and we just thought we'd give it a shot."
(Continued on Next Page)
Prev Next
Vote on this Story by clicking on the Icon