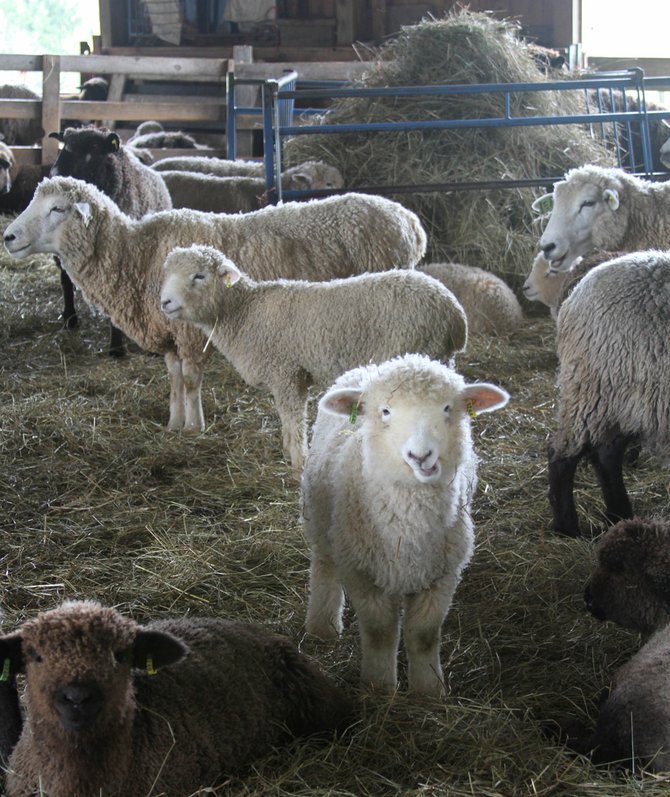 Saratoga — Saratoga County has farms aplenty and places an emphasis on buying local, so it only makes sense that it would also be home to Slow Food Saratoga, an organization that supports that homegrown culture.
"It's a regional chapter of Slow Food USA, which in turn is a sub-organization of Slow Food International," said John Sconzo, president.
The international organization started in the '80s in Italy and quickly spread.
"It was a reaction to the opening of a McDonald's by the Spanish steps in Rome. The reaction was that here you have all this food with no character and fast food is taking away everything that good food means in terms of health, socialization, society, culture, etc.," said Sconzo.
Twenty years later, Slow Food's motto is quite simple and encompasses the Italian conundrum that launched it: good, clean and fair.
"Slow Food is all about food that promotes good, clean and fair. Good as in delicious and healthy, clean as in environmentally responsible and fair as in nobody's taken advantage of in the process," said Sconzo.
The Saratoga chapter was actually launched four years ago by Sconzo's son, then in high school and now away at college. It's just now regaining momentum.
"The first couple of years we were very active, then it got a little difficult, and now it's picked up again," said Sconzo. "We depend on our members for what we do."
What the food conscious group does is hold restaurant outings that feature a set menu for a reasonable price, so Slow Food members and the public can support and experience a meal that adheres to the organization's values.
"We get together at restaurants in the region that are doing food that's good, clean and fair," said Sconzo. "So, if they're supporting local farmers we like that. If they're preserving culinary traditions we like that. If they're doing one or the other or both."
(Continued on Next Page)
Prev Next
Vote on this Story by clicking on the Icon