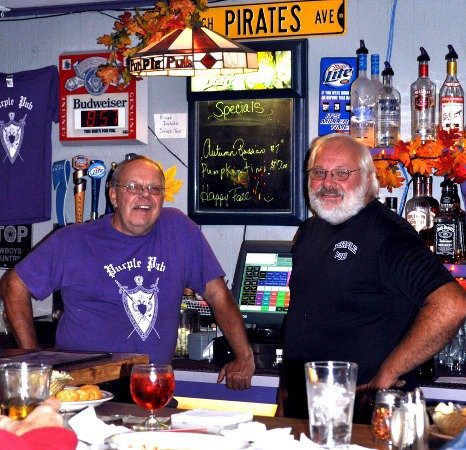 CAPITAL DISTRICT — Forty years ago, the Purple Pub in Watervliet was a one-room bar with eight bar stools, some tables and a menu of sandwiches. Now, it has three dining rooms and an extensive menu of Italian and pub fare favorites that have made the family-owned restaurant a community staple.
"The vision was basically a pub type fare, lighter food. We eventually went into a full size restaurant. We have pizza, spaghetti, chops, steak, seafood," said Greg Rentz, an owner.
Rentz and his brother Bob started the restaurant in 1972. On April 15, the eatery will celebrate its 40th birthday with a week of specials and events starting Tuesday, April 10.
A lot can change in 40 years but not at the Purple Pub. Aside from routine upgrades, the restaurant has stayed largely the same, from the recipes to the décor to the clientele. That consistency and hometown feel it creates is to thank for the loyal customer base.
"We have a lot of regulars that come in at least once a week. A lot of people that we do have were here as kids growing up and came in with their family and now that they're older and have their own families, they're coming back," said Rentz. "People feel very comfortable with the staff that we have; they treat people like they're family. "
Rentz said many servers know diners by name and can put in their "regular" orders right away.
"They know a lot of the people by names so the minute they come through they know what they usually have and can take care of them," said Rentz.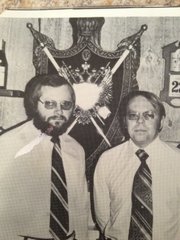 When Rentz and his brother opened the doors in 1972, it only took about a year for them to see the impact they could have in the community. So, they worked with their parents Charlie and Libby to make the Cohoes Road joint the best it could be.
(Continued on Next Page)
Prev Next
Vote on this Story by clicking on the Icon