Arlen Westbrook knew right away the Cunninghams were good people after they bonded over their love of Siamese cats.
In the summer of 1957, Westbrook was recently married to a professor at the University of Albany named Kendall Birr. When he was asked to teach in Amherst for a year, he agreed and Westbrook would be going with him. The problem was, they weren't sure what to do about their Delmar house while they were away.
An acquaintance of Westbrook's who worked as a lawyer said she knew of a doctor who was moving to the area from Alaska. He was looking for a home for his family and she wondered if Westbrook and her current husband would rent the house to him. That seemingly innocuous query sparked a cultural challenge in Delmar.
"Then she said, 'Oh by the way, they are colored. Is that going to be a problem?'" said Westbrook. "I told her I would talk to my husband and he didn't see why there would be a problem, so we showed them the house."
According to Miki Conn, a daughter of James and Margaret Cunningham, searching for a home in the Capital District was a grueling process for her parents.
James Cunningham had originally joined the U.S. Public Health Service Commissioned Corps instead of the military, and he was stationed in Alaska because of his specialty in dealing with Tuberculosis. He moved there with his family, where they lived on a military base near the hospital. There he was assigned a dwelling because of his rank. Race or segregation wasn't an issue.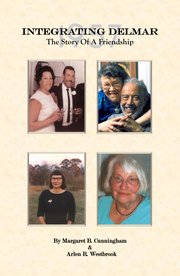 "When they came to see the house I knew they belonged here," said Westbrook. "They were cultured, educated, sophisticated people."
Because of a housing issue, the apartment Westbrook and her husband were supposed to live in was not yet ready for inhabitants. Birr went ahead to teach without his wife, while Westbrook asked if she could live with the family in the home on Herrick Avenue for a month.
(Continued on Next Page)
Prev Next
Vote on this Story by clicking on the Icon