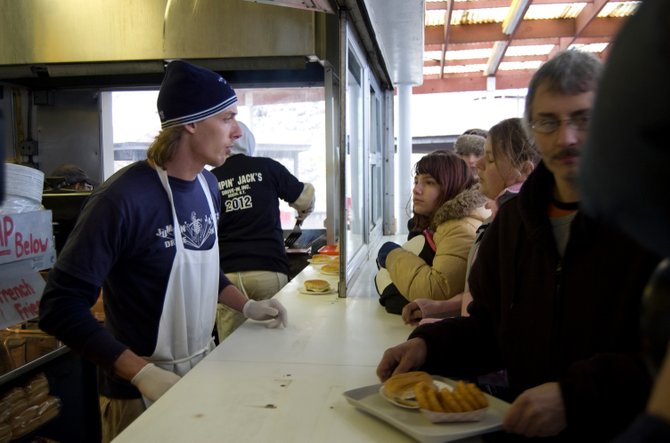 continued — Despite the needed repairs, he never had any doubt Jumpin' Jack's would reopen.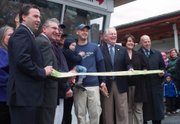 "There was never a doubt, it was just a matter of how much work it was going to take," he said. "We are all used to being here 12 hours a day, 60 hours a week sometimes, so if it was going to take that much work in the off season to come back from it then that's how it was going to be. … Today was always going to be the day that were going to reopen."
During the first week of clean up, he said workers put in 800 man-hours, working 10- to 12-hour days. He said workers would leave sunburned, muddy and exhausted, but returned the following day.
County Legislator James Buhrmaster commended workers for restoring the restaurant.
"If you look back to those floods in Irene and saw the water within 6 inches of the top of this building, who could ever guess that Mark would have it back to where it is today," Buhrmaster said. "This is one of the greatest stories here in Scotia-Glenville that we will ever see."
County Legislator Cathy Gatta said coming to Jumpin' Jack's on opening day is a fond memory from her childhood.
"I've been a Glenville resident my whole life and just coming down here every year since being a kid on opening day really makes me happy that we are back here," Gatta said. "Mark and his family pulled it through — life gave them lemons and he made Jack Burgers."
On Wednesday, March 28, Gov. Andrew Cuomo said the big news was passing the state budget on time, but Tedisco said he interjected.
"I said, 'No governor, tomorrow, the big news is Jumpin' Jack's opens up,'" Tedisco said. "There is a lot of mass transit in downstate New York … but here in Scotia-Glenville what we say today is 'subway.'"
Vote on this Story by clicking on the Icon