Burnt Hills — Burnt Hills-Ballston Lake junior Kathleen Fogg might be in her teens, but she can now rightly claim she's a national expert on Constitutional issues.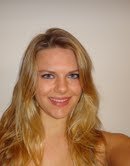 Fogg recently won a National High School Essay Contest hosted by the Bill of Rights Institute in Arlington, Va. Over 6,000 essays were entered, and all attempted – in 1,000 words – to answer the question "How does the Constitution establish and maintain a culture of liberty?"
The Bill of Rights Institute is focused on educating young people about our Founding Fathers. The contest has been a yearly event since2006, according to Rachel Gillespie, the organization's director of communications. New York schools were invited three years ago, and now the competition is nationwide.
"We wanted to work with the students and get them thinking about how The Constitution made us different, and its impact…to engage in an essay and to think critically," said Gillespie.
For Fogg, placing first in the entire country was something of a surreal experience.
"I was confused when I first read it (an email informing her of the win), I was like 'Oh, I'm a finalist or something,' then I went on the website and I'm scrolling down to see how I placed…I was scrolling down and I was like 'Oh my God, I won!' I started jumping around my kitchen!" said Fogg.
Along with first place, Fogg also won $1,000. She entered her essay as part of a social studies class assignment assigned by teacher Karen Ferris-Fernside, who also won $100. Two entries out of 50 from the class were entered into the contest.
Students had until Dec. 1 to submit their essays, which made for about a month to research, write, hand in drafts and finalize their entries. They also had to incorporate a personal experience regarding their chosen topic.
(Continued on Next Page)
Prev Next
Vote on this Story by clicking on the Icon