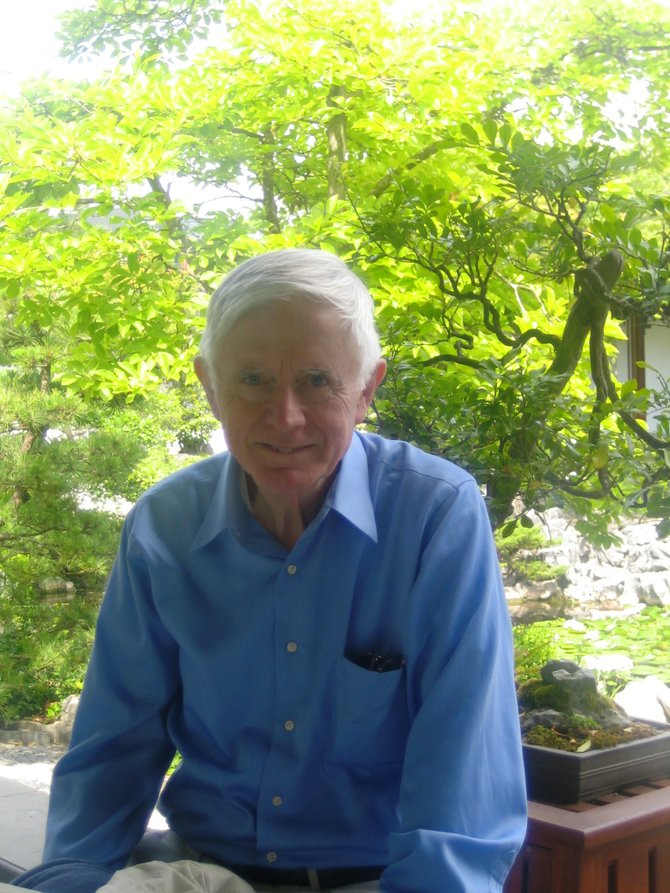 Clifton Park — Anthony McCann spent 35 years in the classrooms of Shenendehowa High School teaching his students about what has been written about the oppressed people of the world.
On Wednesday, April 18, at 7:30 p.m. at Congregation Beth Shalom, 688 Clifton Park Center Road, he'll be discussing the development of his course, Literature of the Oppressed, as part of a Holocaust Remembrance Day service. The program is open to the public.

"A number of years ago in Israel, they deemed that one day on the Jewish calendar should be set aside throughout the world as a remembrance of the horror, for those people who perished at the hands of the Nazi barbarians during the second World War," said Rabbi Chanan Markowitz of Beth Shalom.
While it is not a holy day, Yom Hashoah, or Holocaust Remembrance Day, commemorates the lives and heroism of the 6 million Jewish people who died in the Holocaust between 1933 and 1945. It was established by the Israeli Knesset in 1951, and is recognized every year the 27th day of the Hebrew month of Nisan by Jews around the world.
Rabbi Markowitz is looking forward to having McCann talk with his congregation and said of McCann, a non-Jew, "It says a great deal about our synagogue that we can share this from an emotional perspective. I've met students and parents who rave about him and his commitment."
McCann, 70, is a native of Ireland. He may be retired but he is still as passionate about his work as he was in the 1970s when he developed the course. He was deeply influenced by writings about the Holocaust such as "The Last of the Just" by Andre Schwarz-Bart and "Night" by Eli Wiesel. These writings, along with attending lectures by Wiesel and experiences McCann had in Ireland formed much of what McCann taught. Wiesel is a Jewish-American writer, professor, political activist and Holocaust survivor.
(Continued on Next Page)
Prev Next
Vote on this Story by clicking on the Icon