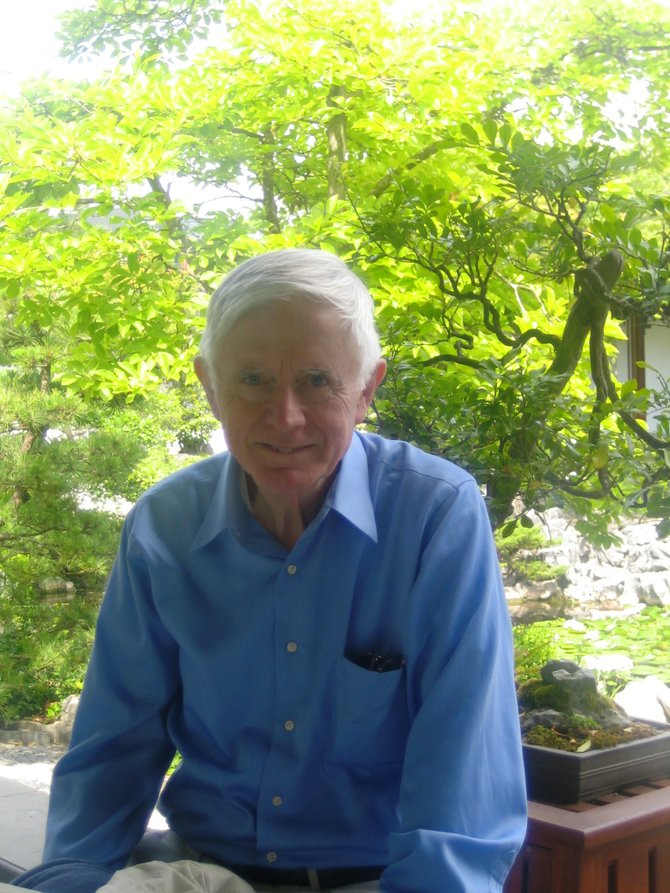 continued — "It was a profoundly moving experience, listening to him," said McCann of Wiesel's lectures.
McCann hails from Belturbet, Ireland, which is about 80 miles northwest of Dublin, not far from the border of Belfast where he grew up "immersed in Irish nationalism."
"My father was a refugee from Northern Ireland in the sense that his family was from Northern Ireland, they were Catholic. There was tremendous discrimination and persecution," he said.
McCann added that his family was well aware of Irish history and were of the mindset of looking to the past and dwelling on it, as was the culture. He moved to the U.S. with his brother Kevin when he was 15 to live with relatives on Long Island, which happened to be in the middle of a predominantly Jewish neighborhood. This was a stark contrast to where he grew up and from that he gained an understanding of how those of Jewish faith look ahead to the future, remembering what their ancestors went through but looking to see how it can be avoided in the future.
The brothers were two of five McCann siblings. Their sisters, Mary and Josephine and an older brother, Brendan remained in Ireland under the care of an aunt while they attended a convent school. Bendan is now retired from teaching at Loreto College where he also served as principal where the sisters were students in the 50s.
The McCanns were separated after their parents died and were fortunate to have relatives in Ireland and the states to look after them.

Kevin McCann taught English at East Greenbush Central Schools at Columbia High School and is also now retired. Being well liked and charismatic in the classroom is no doubt in the McCann blood, as remembered by many long since graduated students of the East Greenbush McCann as well as the Shen McCann.

Vote on this Story by clicking on the Icon