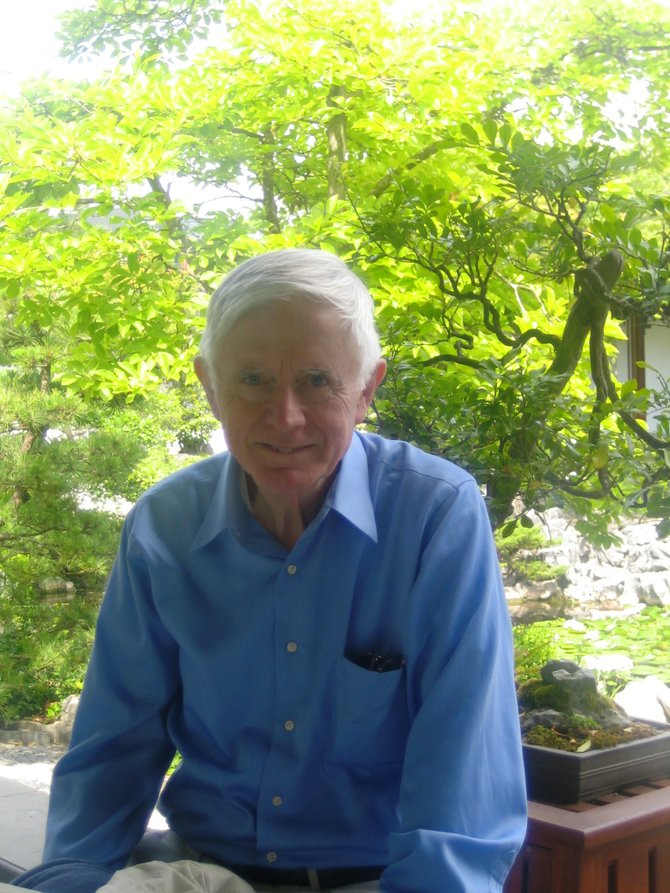 continued — After leaving Long Island, McCann earned a bachelor's degree in history from SUNY Stony Brook and amaster's degree in English Literature from SUNY Albany.
McCann and Shenendehowa English department Chairman Herb Safran both developed the Literature of the Holocaust programming when there was the opportunity to do so within curriculums. Literature of the Oppressed is still taught today and is a popular elective among Shen students.
A large part of what McCann brought to his students was the comparison of the Holocaust with the troubles in Ireland. He had also taken a course at Union College devoted to The Holocaust taught by Stephen Berk, who is known for his expertise in the area.
Many of the students that McCann taught over the years at Shen are members of Beth Shalom. He's also well known in the area and actually had a previous Rabbi from Beth Shalom as a guest lecturer in his classes. A member of the congregation contacted McCann to see if he would be interested in being part of the Remembrance Day.
"I was a little taken aback because this is a very sensitive subject. Normally you'd have a survivor speak on these occasions but with the passage of time … I met with the Rabbi and he talked about how many of the survivors had passed away. … A lot of people were curious about how the course evolved," said McCann.
"How blessed we are this year that we're able to have a righteous gentile, Tony, a person who grew up in troubles of (his) own with the dichotomy between fellow Christians, the Catholics and Protestants. To be able to come and address a service honoring the memory of those who perished at the hands of the Nazis," said Markowitz.
McCann said he is honored to be taking part in Holocaust Remembrance Day and plans on talking about how the Literature of the Oppressed course developed and hopes that the audience will engage in a dialogue with him rather than just listen to him present information.
For further information, contact the Beth Shalom office at 371-0608.
The event is jointly sponsored by Congregations Beth Shalom of Clifton Park and Agudat Achim, Beth Israel and Gates of Heaven of Schenectady. The service will be conducted by Rabbi Markowitz, Rabbi Matthew Cutler, Rabbi Eleanor Pearlman, Rabbi Ted Lichtenfeld, and Rabbi Moshe Mirsky. Additional participation in the service will come from Holocaust survivors and the Beth Shalom Choir led by Jeff Stein.
Vote on this Story by clicking on the Icon