GLENVILLE — Developing a professional marketing strategy is what Glenville officials are hoping will give the town a competitive edge in economic development.
The Town Board on Wednesday, April 4, unanimously approved contracting with PC Public Affairs for six months at a cost not to exceed $12,000. The Albany based public affairs firm will help the town create a marketing plan to spur economic development, including creating a brochure, outreach to certain industries, developing contacts, town branding and implementing a social media strategy.
Town Supervisor Christopher Koetzle said PC Public Affairs had a good mix of public affairs outreach, branding and marketing that sets it apart from other firms.
"This is the firm that we feel is really the best experienced and is going to give us the best results," Koetzle said. "It is important for companies … to be able to find Glenville on a map."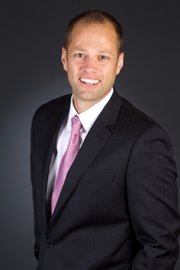 Andre Claridge, founder and managing partner of PC Public Affairs, said the firm stands out from its competition because it can offer a perspective to municipalities and elected officials that others can't offer.
Claridge previously was a speechwriter and staffer for former Gov. George Pataki. The firm's Director of Media Relations Jason Keller has experience working on the "I Love NY" campaign.
The $12,000 cost is being taken from the town's Revitalization and Economic Development Investment fund. Town officials decided to offer the Business Sign Replacement Program again this year after a positive response last year, a program that also taps into the REDI fund's $35,000.
After contracting with the firm and offering financial assistance through the sign program, Koetzle is projecting some money will still remain in the fund.
Deputy Supervisor Alan Boulant said PC Public Affairs will start to administer initial marketing efforts, but the town would eventually take over responsibilities. The firm would also help the town with the transition.
(Continued on Next Page)
Prev Next
Vote on this Story by clicking on the Icon