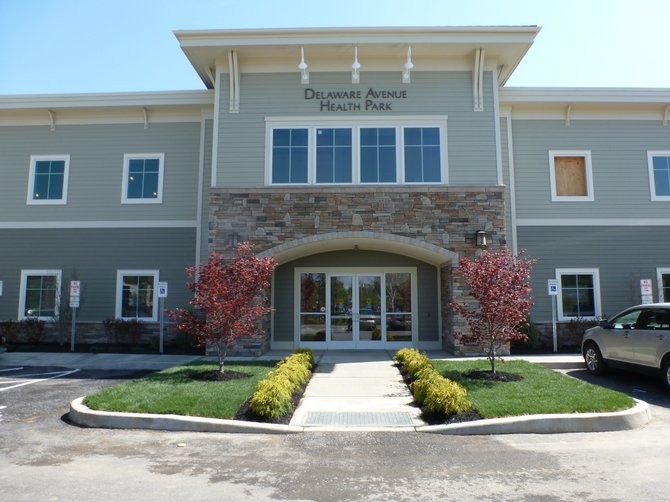 continued — The fitness center will be available free to patients and staff during business hours. Patients will need to sign up for the service and will then be given a card to swipe to gain access to the workout center.
The old community care building is still occupied. The rest of the move is expected to take place in stages with the final move to be completed in early fall 2012.
The old 15,000-square-foot building will then be torn down and the vacant space will be used for parking, new landscaping and for stormwater management purposes, according to Michael Morelli, the director of economic development and planning for the Town of Bethlehem.
The building's top floor is currently empty. Fine said additional clinical space is available in that area and developers are seeking out tenants.
"To see how it worked out from a piece of paper to reality is wonderful," said Fine. "We love that employees in the old building could watch it go up from their windows. It means more."
The new facility was designed by BBL Construction Services, with Carrow Real Estate managing the health park.
Fine said the new facility is now large enough to accommodate Bethlehem's growing population.
"Our staff has a vested interest in the community and we want the people of Bethlehem to be taken care of," he said.
Vote on this Story by clicking on the Icon