continued — Tkaczyk contributed more than $10,000 of her own money to her campaign and also took out a loan for $15,000. She raised more than $31,000 from 95 individual donors, almost half of them with New York City addresses. She also received over $13,000 from seven political sources, including various political action committees and politicians, six of them New York City based.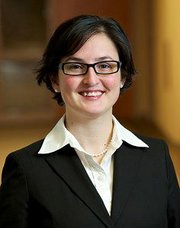 Arias Miranda claimed Tkaczyk filled her campaign's coffers with more than $32,000 in contributions from the "one percent in New York City," and attacked her opponent in an online video with the same claim.
"New York City donors and political interests continue to pull the strings in Upstate NY," she said in a statement. "We continue to see party bosses choosing candidates who will protect the status quo and deep pocket donors."
Tkaczyk said her background with statewide coalitions on affordable housing spurred the out of district donations.
"I can't control my Democratic opponents and they can say whatever they want, but I am not bashing them," Tkaczyk said. "We all have to raise money to get our message out."
Tkaczyk's campaign said 75 percent of her donations came from contributions of $250 or less.
Arias Miranda took out a loan for $20,000, which accounted for the majority of her campaign's funding. Other donations she received totaled about $2,000. Her expenses totaled $9,275, leaving her with a closing balance of more than $12,750.
"I think we need to see more integrity from our elected officials. We are not seeing the level of integrity that we deserve as taxpayers," Arias Miranda said at the opening of her campaign headquarters in Rotterdam. "It sounds like it is really common sense, but we are not seeing that."
Dolan posted the lowest closing balance of the candidates at more than $4,250, but his expenses only totaled $490. Outside of the $500 in donations Dolan and family members contributed, he collected about $3,650 in donations from 35 individuals contributors.
Vote on this Story by clicking on the Icon