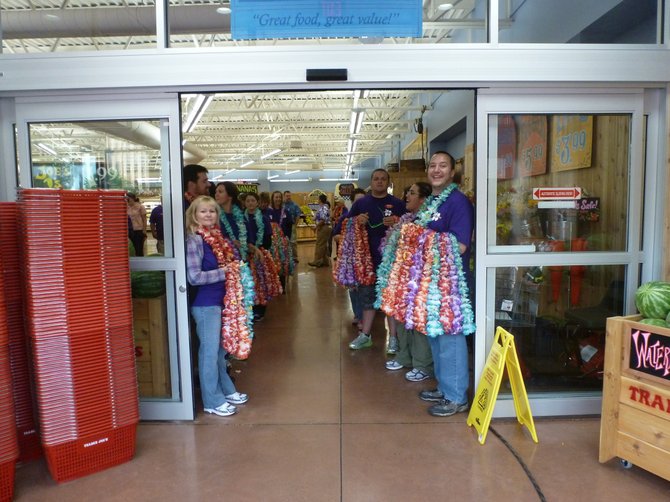 continued — "At first there just wasn't a great amount of choice as far as shopping opportunities were concerned in the area," said Roter. "People would email me and say they had just moved here from the west coast and the only thing they missed was not having a Trader Joe's. I heard that time and time again."
Although the company has said in the past they do not make location decisions based on persuasion, it's clear the area's foodies made a difference.
The new location on Wolf Road in Colonie is about 13,000 square feet and is now one of 360 stores in 31 states. Trader Joe's touts itself as a "truly unique grocery store unlike any other" and a "store of stories" because of the more than 2,000 domestic, imported and specialty food items available, many under the Trader Joe's brand, including Trader Darwin's vitamins, Trader Jose's salsas and Trader Giotto's marinara sauces.
Because of his work to bring the chain to the area and his love of Trader Joe's, the company asker Roter to help cut a long flowered lei to mark to official opening of the store along with local dignitaries and the store's "captain," or manager.
Colonie Town Supervisor Paula Mahan said the opening was exciting for the community. With Fresh Market grocery now open in Latham and a Whole Foods set to open in Colonie Center in the coming months, the town is set to become a destination for food enthusiasts.
"We have a large population in town and a very large population that travels through town, so we have enough people for all of the stores to do extremely well," she said.
Friends Barbra Hildreth and Sandra Chisholm were two of the first customers inside. They were next in line after Davis, having arrived at 3:45 a.m.
Vote on this Story by clicking on the Icon