Ballston — In the space of a week, a Ballston councilman publicly called into question the hours worked by the town supervisor and then backed off his challenge.
Councilman William Goslin called for a review of Town Supervisor Patti Southworth's hours worked at a Tuesday, July 31, Town Board agenda meeting — not for being too few, but rather for being too many for the part-time post.
"I'm concerned about the hours the supervisor is working, which has her working … essentially every day of the year, full time, and I'm not sure what to do about that," said Goslin at the meeting.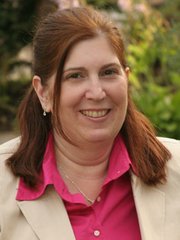 He spoke of Southworth's Standard Workday and Reporting Resolution for elected officials, which the board unanimously approved at a July 3 meeting. The system is intended to report to the state the "standard work days" for elected or appointed officials for the use of the state retirement system. In effect, the information is used to calculate retirement benefits for employees who do not punch a time clock.
Brian Butrye, a spokesman for the state Comptroller's Office, said the form is essentially a way to determine what pension credits an elected or appointed office at the local government level will receive.
"It's a three-month log (of hours worked) to ensure an employee is only getting pension credits for what was worked and credit you deserve," said Butrye.
He added the form serves as an example for anticipated hours to be worked by an official in one year and is good for eight years. It also follows the election cycle, and as such officials have 180 days after an election to submit their Standard Workday and Reporting Resolution form.
Goslin said Southworth's forms indicate she works 30 days per month, based on a six-hour day. He said it does not matter to him how many hours Southworth works, but he is concerned because the supervisor position is a part-time post.
(Continued on Next Page)
Prev Next
Vote on this Story by clicking on the Icon