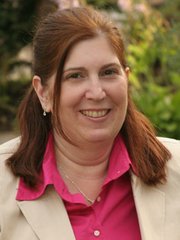 Ballston — A media request for information to the Town of Ballston led its supervisor to discover her personnel file to be missing from the town's records
Southworth said a Freedom of Information Law request submitted by The Spotlight for hours she reported working to the state Comptroller's Office led to her discovery that her personnel file was missing.
"The deputy clerk was looking for the standard workday folder …and couldn't locate it, so I thought maybe that it was put in with my personnel files. So, I went to look for my personnel file," Southworth said. "I went back in over the weekend to look for it, thinking it was just misfiled, but it wasn't present."
The supervisor contacted the Saratoga County Sheriff's Office and an investigator responded to Town Hall to take a report. When The Spotlight requested a copy of that police incident report from the county under the state Freedom of Information Law, the request was denied. Chris Sansom, legislative clerk for the county Board of Supervisors, said, "The case is still under investigation and therefore cannot be released."
The Spotlight has appealed the decision. A call for comment to Sheriff James Bowen was not immediately returned.
Southworth said the last she knows her personnel file was present was Nov. 17, 2011. According to Ballston Deputy Town Clerk Carrie Fisher, personnel files are kept in the supervisor's office, while the standard workday forms originally requested by The Spotlight are kept by the town clerk. Fisher declined to comment on who has access to such files, referring inquiries to Town Clerk Carol Shemo, who is on vacation.
Southworth said the personnel files are kept in an office labeled "Assistant to the Bookkeeper" in a cabinet during working business hours, and that the records are not under lock and key because "we're working in that office."
(Continued on Next Page)
Prev Next
Vote on this Story by clicking on the Icon