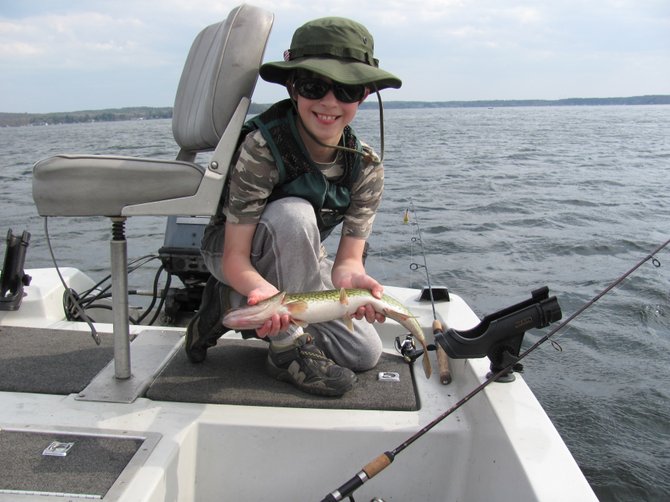 continued — Tim Blodgett is the owner of Saratoga Tackle and an active user of Saratoga Lake. He found out about SPLID's proposal earlier this month and said he would have appreciated it if the organization had informed him of their intentions before then.
"It's is kind of worrying … about the motives and the reasons behind this," said Blodgett.
To Bodgett, the objective of the rules seem to be to limit the number of boats on the lake. He said he had attended many SPLID meetings in the past where there was talk about crowding on the water.
"The fact of the matter is, is that as many boats as we do have on the lake, we've had just a small number of real incidences compared to other (lakes) … and they've been addressed. It's almost as though they're trying to create a solution to a problem that doesn't exist," he said.
Blodgett also expressed views on what would become of his business if the laws go through. He caters to fishermen who might go out on the lake several times a week.
"I'm going to lose business – bottom line is I will lose my base," he said.
Blodgett isn't alone in his views. Tom Carringi, owner of Point Breeze Marina, has been in business on the lake for 35 years.
"I think it's really strange that all of a sudden people want to start charging people for stickers to be on this lake," said Carringi.
When he started his business, he recalls the Lake Association spending money on advertising to attract people to Saratoga Lake.
"Now there's an organization that wants to chase people off the lake," he said.
Lee Bombard has been a resident on Saratoga Lake for a dozen years, but has visited it since the early 1970s. He said that everybody on the lake is all for keeping it clean and safe, but that doesn't have to take legislation to accomplish that.0
Vote on this Story by clicking on the Icon