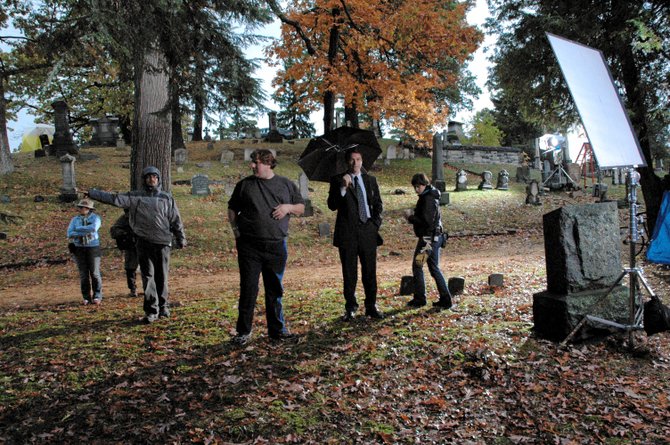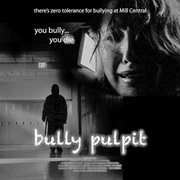 BALLSTON SPA — Tennyson Bardwell could have staged his next motion picture on a distant soundstage, but instead he decided to bring his close-to-home thriller film to his own home.
The director will be filming his third film, "Bully Pulpit," in Ballston Spa. Bardwell's previous films are "Dorian Blues" (shot in Delmar and Colonie) and "The Skeptic" (shot in Saratoga).
"Ballston Spa is absolutely perfect for this movie … it all can be done here, with one scene exception to be done at Quintessence Diner," he said. "There's a flavor here. It looks seasoned and you feel kind of its timelessness," said Bardwell.
"Bully Pulpit" is the story of a secret group of bullies in a small town high school. The group taunts another student to the point of suicide, which in turn launches "a mysterious and deadly retaliation against the group." A murder spree places the town's female chief of police and her daughter (a member of the group, unbeknownst to her mother) at the center of the story.
"There seems to be a serial killer against these bullies, so she's racing against the clock to not have her own daughter become one of the victims," said Bardwell. The film's tagline is "There's zero tolerance for bullying at Mill Central, you bully....you die."
The genre of the film falls between drama and horror and its target audience is young teenagers. Bardwell said it will toe the line between a PG-13 and R rating.
"It has the genre elements of a horror film. There's kills, there's murders and intrigue and there's a 'who knows who's doing it' kind of thing and it's very tense and atmospheric… It's also a mother-daughter story," he said.
Along with the film's producer Mary-Beth Taylor, Bardwell did extensive research on bullying, consulting with area police agencies, psychologists, school principals and guidance counselors as well as Saratoga County District Attorney James Murphy. They also talked with bullies and victims of bullying.
(Continued on Next Page)
Prev Next
Vote on this Story by clicking on the Icon