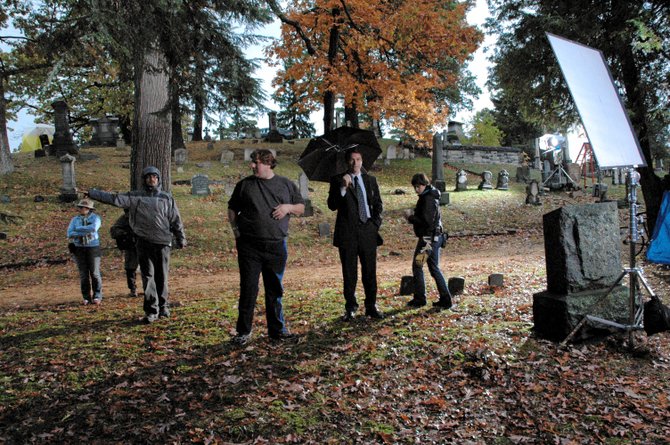 continued — Bardwell said the process of writing the film, which took about a year, was emotional and more "visceral" than he anticipated. He was the victim of an intense bullying incident at Christian Brother's Academy in which he had a rifle pointed at him.
"You realize just how creepy some people were – and can be," he said.
"I have been bullied in my life, witnessed the brutal bullying of others, and have since those days wished to make a film about this awful human trait, and the damage it creates like ripples in a pond, moving outward over time. I've watched grown men and women well up with tears of anger as they described bully incidents they endured decades before," he wrote in his director's statement for the film.
Bardwell said that the issue of bullying is quite different now than his days at the academy, and that it has since gone to a different level.
"In some ways it's better because they're watching it more, it's more out there in the media but the kids I think have gone up in level with cruelty with cyberbullying and all that. … You used to go home and have that respite from three o'clock until the next morning. Now they get emails and texts … there's a relentlessness to it," he said.
A kickstarter campaign for "Bully Pulpit" is close to raising the$1 million needed to make the film. Once financing is secure, filming will begin about a month later and entail a five-week shoot, with filming occurring six days per week.

"It's a very unpredictable process," said Bardwell of the film's finances, and as such exactly when filming will start is still being figured out. "It's built as a story that can be filmed anytime (of year)."
"We're going to be very much involved with letting people come to the set," said Taylor.
While Bardwell isn't naming names as to who will be acting in the film he did say he'd be able to get actors he wants. As far as when the film will hit theaters, that depends on what distributors pick up the film following showings at venues such as the Sundance Film Festival.
To see a trailer for "Bully Pulpit" visit tennysonbardwell.com.
Vote on this Story by clicking on the Icon