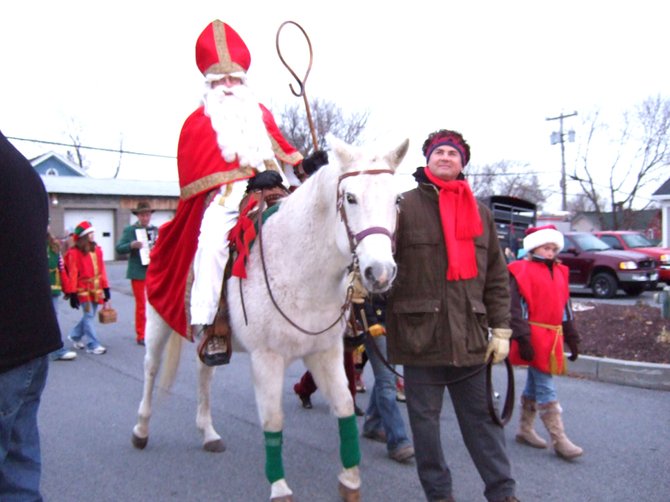 "It's not a huge fundraiser but more of a 'friendraiser,'" said Joanne Rasalik, development and communications director at Schenectady's YWCA.
Rasalik said the event began six years ago at Proctors. More recently, with the renovation of the theater, the event has moved to the YWCA and Schenectady Historical Society buildings on Washington Street.
"It's a way to learn about the programs at the YWCA and the historical society," she said.
Proceeds from the event go to programming at both organizations.
Rasalik said about 70 decorated trees are displayed. The trees are not for sale, but two trees are raffled off, and Christmas ornaments and birdhouses are sold.
The Village of Schuylerville holds its tree festival as part of a villagewide Dutch festival.
Michele Peters, a member of Schuylerville Community Theater's board of directors, decided two years ago to add the tree display to the village festivities.
Peters said the event has grown each year.
"The first year we hoped to have a dozen trees and had 16. Last year we hoped for 20 and had 24," Peters said. "This year we have 28."
In addition to the display and sale of the decorated trees, 20 live Christmas trees purchased and decorated by the community in memory of loved ones are displayed on the lawn of the Town Hall and remain lit every evening during the holiday season. 
"We light all the trees at once on Friday evening," Peters said. "It is very moving."
The event coincides with the arrival of St. Nicolaas on Dec. 1. As part of the Dutch tradition, St. Nicolaas arrives on his white horse and leads a children's lantern walk with caroling through the village to light the village Christmas tree.
The festivities are free and open to the public.
At Round Lake, Watson said, they decided to do something a little different for their inaugural tree festival.
Vote on this Story by clicking on the Icon