There are several journals and doodle books available, too, like "Wreck This Journal" and "Dude Diary," a personalized book for boys.
On the off chance Ringler doesn't have a book in stock that shoppers are looking for, she's happy to track it down. She said she has the expertise to know which sellers are reputable, unlike when a book is out of print and Amazon points shoppers to unknown sites that have old editions in stock.
"You might end up with an awful, terrible, smelly copy and not be happy," she said.
Ringler, on the other hand, is committed to making people happy. She said the books she carries are selected with "passion and love," and she hopes people will stop by this season to check out her offerings. For her most devoted customers, she even recently introduced Eastline Books T-shirts and bags.
At the Bookhouse, Novotny said shoppers will find a "wonderfully experienced staff that offers a personal touch that's absent from Internet shopping. If someone is looking for a book to buy as a gift, her employees can offer suggestions. In addition to national best-sellers, The Book House offers a wide range of books of local interest. Novotny said that stocking local authors' works is a "very natural and obvious relationship" since she's a local bookstore.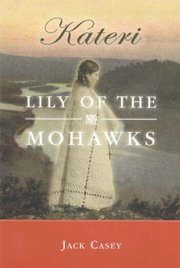 She pointed out that money spent at The Bookstore helps the local economy, a point Hutchison echoed about shopping at Open Door. Both women are active in the community beyond just selling books; a couple of years ago, Novotny launched Staff Picks Press LLC, an independent publisher that draws on her employees' years of reading and recommending books. Hutchison said she is frequently asked to donate to local charities and says yes more often than not.
"I feel it's important to give back to the community," she said.
Hutchison announced earlier this year that she's retiring and looking for someone to buy Open Door. She's headed the store for 20 years, and she's certainly seen shopping habits change as the Internet has exploded. As she gears up for what could be her last holiday season, she encouraged people to shop local and enjoy the "whole different picture" they'll find at independent bookstores.
Vote on this Story by clicking on the Icon