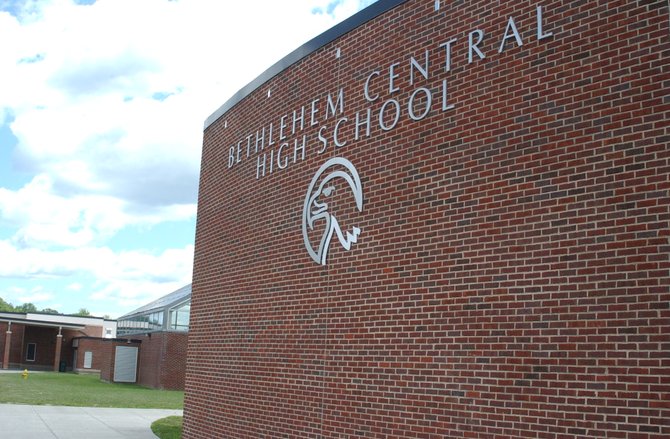 continued — Chief Business and Financial Officer Judi Kehoe said 95 percent of the project is eligible for aid, but the district expects to receive about 70 percent aid on the project.
She projected with aid, the average $250,000 home would see a tax increase of $36 per year on a $15 million bond. This would increase by $12 for each $5 million in the bond. The calculations include an interest rate of 5 percent, which officials feel is higher than what could be obtained today.
All school board members agreed a bond was needed, but have still not determined what the amount should be.
"Looking at some of the pictures of the roofs, if we don't act now, that adds another year of planning," said board member Matt Downey.
Board member Laura Bierman said a bond is needed, but she wanted to see some items put into the operating budget instead.
"Some of these items are too big, and we have to remember the possible 70 percent state aid that we might not see in the future," she said.
The school board wants the public referendum vote to take place in March so it can happen before the annual budget vote in May. This means the board will need to decide the details of the bond in January. The next school board meeting will take place on Wednesday, Dec. 5, at 7 p.m. in the high school library.
Vote on this Story by clicking on the Icon