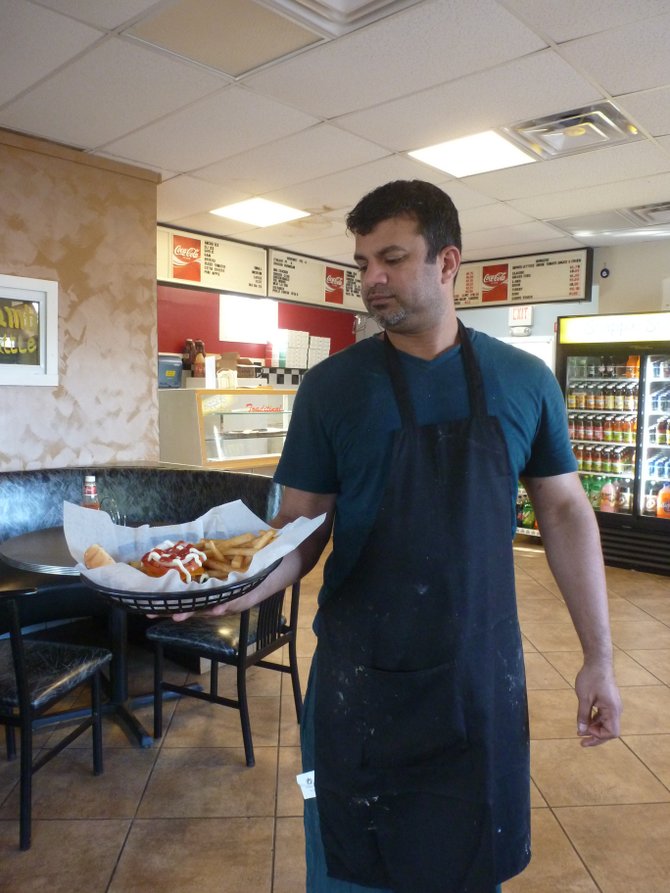 continued — "We think it's a fad to offer … exotic burgers from wild animals," Flocken said. "We see it as a marketing ploy, (an) attention grabber."
Linda Wolfe, program associate at the advocacy group Born Free USA based in California, said one of the major concerns with serving lion meat is that lions are not raised for human consumption. Wolfe said there is no such thing as a "lion farm" and said the meat often has not been inspected.
"You don't know what you're putting in your mouth. There's no oversight. There's mislabeling and misleading information," Wolfe said. "Would you want to eat meat you don't know where the origins are from? The only way you could say, 'We get out animals locally' is if you can cite the source. He can't cite it."
Both Wolfe and Flocken said the only "meat market" they have been able to find that sells lion meat is Czimer's Game & Seafood, a butcher shop in Illinois. Flocken said the proprietor went to jail for buying, killing and selling endangered leopards and tigers and passing them off as legal lion meat. The owner served a short sentence and has returned to the shop — and lion meat has experienced a resurgence, Flocken said.
Why lion?
"Our natural tendency is to kill anything that can kill us. (Lions) are to be respected. They have a role to play. I think it sends the message that these animals are expendable," said Lois Gundrum, of Watervliet, said.
Gundrum, who is independently concerned about animal welfare, said she called Khan about a month ago asking him to remove the lion burger from his menu, and claimed Khan laughingly told her he didn't serve lion, but "loin."
"He was very convincing," she said.
Gundrum contacted Wolfe after speaking with Khan.
Vote on this Story by clicking on the Icon