CAPITAL DISTRICT — The blood drawn from Dennis Drue on Saturday night has been analyzed, but police will not be filing charges until they have fully investigated the fatal car crash he was involved in.
In a joint statement released by Saratoga County District Attorney James Murphy and State Police Troop G Captain Steven James, authorities gave an update on the results of the blood test from the State Police Crime lab. Authorities will not file any charges until more tests have been run for other substances in Drue's blood. As with the initial test, police plan to fast track the process but don't expect results back until the end of next week.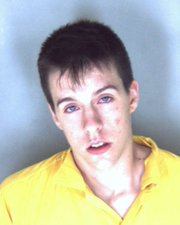 Murphy said he is ethically prohibited from disclosing Drue's BAC.
"Captain James and I have discussed the status of the investigation in general and the lab results in particular. We both agree that before a charging decision is made, further testing needs to be done," Murphy said in the statement. "The blood sample would normally be tested for a whole range of substances in the ordinary course of the investigation and that is what is being done here. It is important for us to allow the lab to do a thorough investigation rather than one that is based on artificial timetables. Captain James, the families and I know that we must exercise patience and give our lab experts the necessary time to conduct these tests in order to ensure the integrity of the investigation and trust its outcome."
Police say the car Drue was driving hit an SUV driven by Shenendehowa senior Chris Stewart. He and Shen student Deanna Rivers were killed in the crash, and Shen student Matthew Hardy and Shaker student Bailey Wind were both badly injured.
The crash occurred on the Northway about one mile north of the Twin Bridges.
Vote on this Story by clicking on the Icon