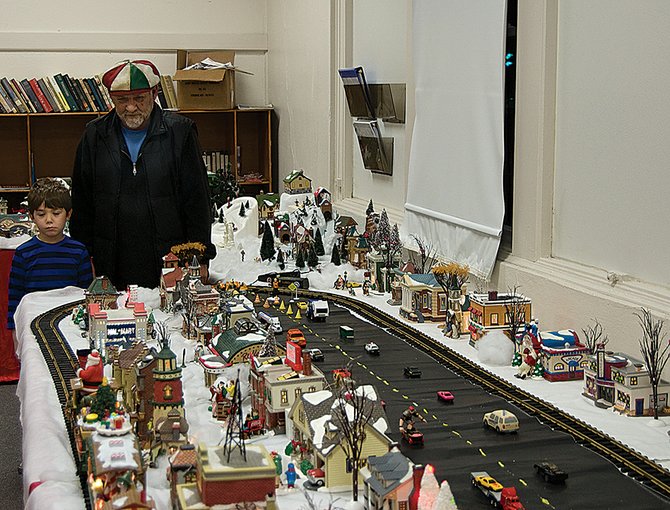 continued — Molly Collins, an employee at the Senior Center, said, "It really is a beautiful thing for adults to see, much less children."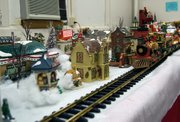 About nine people volunteered to help set up the display this year, as it normally requires around 28 hours to place all the pieces just so. All the pieces makes it hard to decide where to place everything, Macejka said.
As he gently hammered the drive-in piece to get the "video" screen to work, he said he spent two months tinkering with everything to get the display in working order.
Dawn's favorite piece was "The Night Before Christmas" house, which has an audio track reciting the whole story with music. There are several windows on the house and different ones will light up as the story is related.
Dawn's brother, David, said all pieces to the village were just sitting in boxes in the garage, so they decide to do something with them. Instead of having in someone's home like before, he said having it at a public space allows more people to enjoy it.
"It is just fun doing it," Matthew Macejka said. "It is fun to see people come and enjoy it."
Dawn's Christmas Village can be viewed at the Rotterdam Senior Center, located at 2639 Hamburg St., every Monday, Wednesday and Friday from 6 to 9 p.m. and Saturday and Sunday from 1 to 4 p.m., until Dec. 21.
Vote on this Story by clicking on the Icon