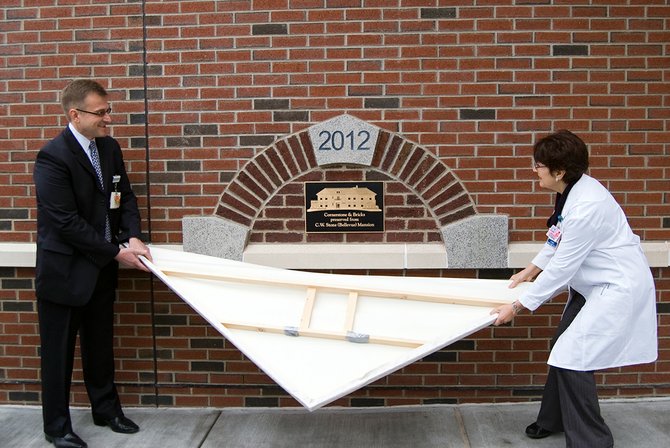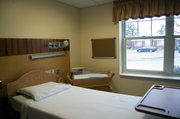 continued — Designers gave a nod to the former mansion through a brick façade, roofline, molding and arched windows. Some architectural elements from the mansion were preserved, such as fireplaces, window moldings and a partial staircase. Updates aren't complete yet though, because the second phase of the project is just beginning.
"This facility is only the first part of our special delivery," Connolly said.
Renovations inside the main hospital building are expected to be complete by September and include a more spacious Neonatal Intensive Care Unit and Newborn Nursery, redesigned lobby and a new nurses station.
Nicholas Kulbida, chief medical officer of Women's Services at Ellis Medicine, described his excitement upon seeing the addition open.
"Imagine a child awaking on Christmas morning, giddy with the anticipation of opening presents under the tree and like that child I, too, have sneaked numerous peaks under the wrapping paper," Kulbida said. "Although I woke this morning with the full knowledge of what I was about to receive, I am still just as excited."
Kulbida joked while the "spectacular vistas" and spacious rooms are great feature, for some it may not be as important as getting an epidural before their delivery.
"I guarantee it will make everyone's recovery healthier and more comfortable," Kulbida said.
Vote on this Story by clicking on the Icon