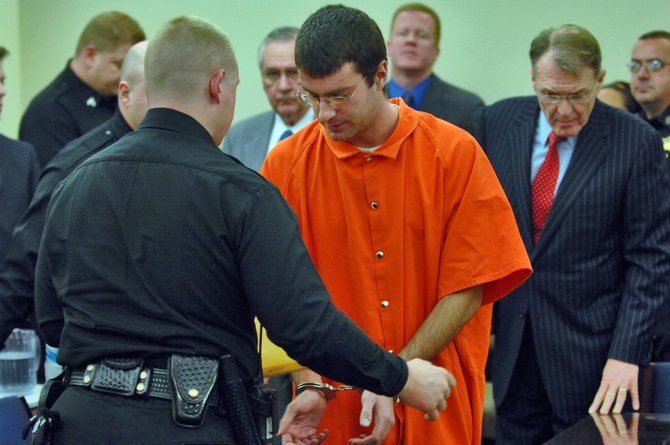 continued — The film is set to portray Porco as a "beloved, handsome college student ... who was every girl's dream in the small town of Delmar, New York."
Porco's lawyer, Terrence Kindlon, said no one from the network has contacted him or anyone involved with the case about the film. He believes the network will use public record like newspaper articles and court documents to reconstruct the story.
"At this point, Chris is serving a life sentence and I don't think it is illogical to say he is probably not real concerned about how a TV dramatization of his case represents him in one way or the other," said Kindlon.
The case has been portrayed in television shows in the past, including a one-hour documentary on 48 Hours Mystery titled "Memory of Murder," broadcast by CBS in 2006 and an episode of the TruTV series "Forensic Files" aired in 2009. The case is also thought to be the inspiration of a 2009 CSI episode.
"At this point, I'm very concerned for Joan Porco, who has been through hell and I would hate to think that she will be forced to confront certain aspects of this case again," said Kindlon.
He said his team decided to end the appeals process in April because "there was nothing else we can do in good faith to further the cause." Kindlon said the lengthy trial itself will be "terribly complex and complicated" to portray.
"We recognize the reasons for making a movie about this case, as it has drawn enormous media attention," said Bethlehem police Chief Louis Corsi in a statement. "Our main objective was to complete a thorough investigation of all the facts and leads that arose during this investigation. We accomplished that and provided the District Attorney with a rock-solid case for prosecution."
The film is scheduled to air in 2013, but an exact date has yet to be released.
Vote on this Story by clicking on the Icon