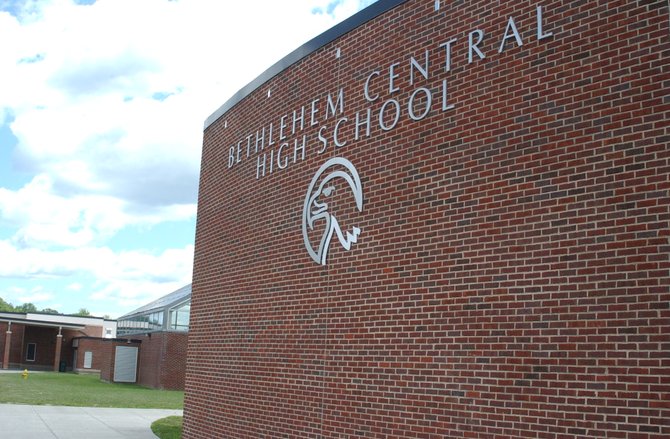 continued — A large number of parents and coaches came out to speak in support of the turf field and new track. Few people have attended meetings that are opposed to the idea.
Parents from both the track and field and soccer booster clubs said they would be in favor of the project, in part so that their organizations would not have to rent out facilities at other schools when it is their turn to host events. A representative from the Bethlehem Pop Warner Football league also said the new field would help their practice and game schedules.
Three fathers, Jim Giacone, Chuck Clas and Scott Bonanno, have been advocating for a new turf field since January, and Athletic Director John DeMeo and BC Operations and Maintenance Director Gregg Nolte both said they were in favor of the project at Wednesday's meeting.
BC track coach Sean Schreiner said he supports the project out of safety concerns for his athletes.
"Currently I have eight athletes who I can't have compete or on the track running because their shin splints are so bad," he said. "I have them using bikes just to practice and one student is out with a stress fracture. Many may have stress fractures, but I have them on rest … conditions are only getting worse."
The next Board of Education meeting is scheduled for Wednesday, Jan. 2, at 7 p.m.
Vote on this Story by clicking on the Icon