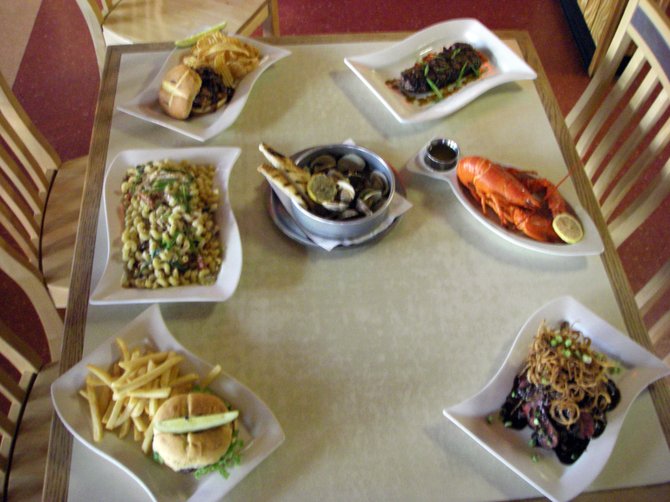 continued — Keeping a family style restaurant is important, because many people see the restaurant it that way and know what type of environment to expect.
"The last thing I want to lose is that family atmosphere and friendly neighborhood place," he said. "One of the things we are trying to do is make it even better for people and more comfortable."
There is going to be a "totally different look," but he said he's excited to have regular patrons return and see it.
Goldstock said he posted on the restaurant's Facebook page it would be closing Feb. 25, without mentioning the remodel, and he got the reaction he was hoping to see.
"People were scared as hell that we were going to be going out of business," he said. "I want to see that, I wanted to see people's interest to see if they pay attention."
As a locally owned restaurant, he said he competes against the national chains that have a much larger marketing budget than LT's Grill. Using social networking is one way he connects with his customers.
Being a true member of the community is also an important aspect of the business.
The restaurant has been active in some local charities and he said Goldstock tries to do whatever he can when someone comes in asking for help with a cause or fundraiser.
Once a year, he holds Feed the Families with the help of the Niskayuna Police Department, so local families in need can come into the restaurant and get a free meal. He also typically hands out around $50 in gift cards to each family to help purchase some presents or needed items.
"I am blessed, I still have a great inner family, very close knit family," he said, "and I've always felt that if you are blessed with that kind of family and friends you should offer that to others."
When LT's Grill reopens on March 1, he plans to have a celebration with a free taste of new menu items.
Vote on this Story by clicking on the Icon