CM Fox Realty is one of the more successful local businesses in the Capital District, and local is the word that should come to mind when describing the company.
Started in Altamont almost 10 years ago, CM Fox has quickly grown into the most successful local realty company in the area, while maintaining it's independence from the larger, national companies that have become so prevalent. Last year alone, CM Fox had $40 million in sales.
When asked about the success of the business in what is unarguably the worst housing market in recent memory, owner Troy Miller said, "In this difficult economy, we've grown 50 percent in volume almost every year."
The company recently opened its main office, a 12,000-square-foot, beautifully designed brick building, in Guilderland. The office includes a 6,000-square-foot design center.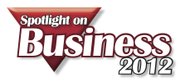 The design center, dubbed Design on 20, was created so clients could see different home products and designs in a showroom setting. It also allows for design consultation on site.
Last month, CM Fox opened its newest office, located in the back of 333 Delaware Avenue, reinforcing the fact that it is the fastest growing realty company in the Capital District. While the company is growing quickly, CM Fox maintains a business model that focuses on the client first, establishing a personal connection with the buyer.
"(We offer) more localized service with a higher attention to detail," Miller said.
CM Fox employs 35 agents, and the majority of those working in the Delmar branch live in, or at least know, the Bethlehem area. This helps the agents determine the best possible choice for a client based on their needs.
The Delmar agents have a solid knowledge of the nuances of the Town of Bethlehem, from its parks and schools to its shops and restaurants. That's an integral part of the home buying process, so these men and women employ all their knowledge to help the buyer make the right decision.
"We work where we live," Miller said of the philosophy behind how his agents work, "(We do) all the things you would do for your neighbor."
CM Fox is the kind of business that a small community needs. It is locally owned and competes more than competently with the big-box approach to business that's ubiquitous these days. For more information, visit www.cmfoxrealestate.com, or call the main office at 861-7030.
Vote on this Story by clicking on the Icon