As the U.S. economy recovers and concerns about corporate earnings ease, investors are once again becoming optimistic about the stock market.
Several major companies in recent quarters have produced substantial profits compared to the Great Depression-like earnings posted during the subprime mortgage crisis of 2008 and 2009.
Such profits have been encouraging to investors and analysts, who are predicting that near-and long-term earnings per share levels will be higher than the profits seen in the early 2000s.
A recent report conducted by UBS Wealth Management Research (WMR) as part of its Decade Ahead report predicts that over the next decade stocks will deliver more normal returns – that is, returns similar to those produced before the recessions of 2008-2009 and 2001. The report predicts that the annualized total return for stocks will be 9 percent over the next 10 years.
"The equity markets are on much more solid footing," says Jeremy Zirin, Chief Equity Strategist for UBS Wealth Management and author of the Decade Ahead article on stocks. "As a result, the prospect for returns is also on much more solid footing."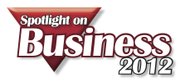 Zirin says equity markets for this decade appear to be in better shape at its start than they were at the start of the last decade based on two significant hallmarks: valuation and sector concentration.
For example, in the current decade stocks are less expensive than in 2000 when many stocks were trading well above their earnings, Zirin said.
What's more, today's market has less sector concentration than in 2000 when the Information Technology sector represented 35 percent of the S&P 500 index market capitalization, according to the Decade Ahead report. Such sector concentration poses significant market risks as meaningful declines in those large sectors can have a greater impact on the overall index, the article said.
(Continued on Next Page)
Prev Next
Vote on this Story by clicking on the Icon