The Rustic Gourmet is in the middle of celebrating February with a month of Valentine food. What better way to get rid of the winter blahs? We have red heart shaped pasta stuffed with lobster, Cajun salmon, stuffed red peppers, strawberry and crème jellos, red velvet cake, strawberries in chocolate, etc. Along with our wonderful fresh soups, including your favorite lobster bisque, we serve garlic or pumpkin bread croutons. Lots of goodies!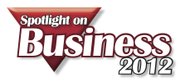 All of this is in addition to our regular, wonderful gourmet sandwiches, egg cups (which we have made larger), fruit stuffed French toast which can be covered with locally made maple syrup. We have a delicious squash soup, grilled veggies in filo dough, a quesadilla, mushroom Stroganoff, and a broccoli loaf with Béchamel sauce for our vegetarian friends.
In March, we will celebrate with foods from all over the world. Russian sour cherry, beef borscht, chicken tikka masala from India, lovely stuffed tacos from Mexico, corned beef and cabbage from Ireland, to name a few.  We will be changing the Specials all month. Check our website at: www.The-Rustic-Gourmet.com often to see what we have for you.
April will be our seafood month. Fish tacos, salmon club sandwiches, poached salmon, just to name a few of our mouthwatering entrees.
Come visit us in our antique filled rooms. Please also remember that we have wonderful meeting rooms. The largest, which you will see pictured here, is roomy enough for almost 50 people. The smaller can handle 10-14. We serve breakfast, lunch, and dinner all day from 7 a.m. to 7 p.m., Monday through Friday. You can schedule parties, showers or meetings every day, anytime, or on the weekends by reservation. Please call with your questions: 439-0900. We are at 785 Delaware, Delmar, between the high school and the YMCA.
Vote on this Story by clicking on the Icon