At Balance Massage Studio in Delmar, it's all about you.
"We are very client oriented. We tailor the comfort level to give them the best quality of service for their money," said Denise Mason, owner and massage therapist.
Balance Massage Studio has been around for 11 years, and for good reason. The experience is more than relaxing; it's grounding and soul-centering, and that's exactly why Mason said she has such loyal clients.
"I have a friend who started coming to me when I was in school and I would practice on her. She was my first client and she still comes to me," said Mason.
There are only four employees—Sarah, Caitlin, Sonja and Maureen—and each brings her own unique style. They all possess the same expertise, they just deliver it in different ways.
"You can come and have the same massage by two different therapists and it will be completely different," said Mason.
Balance Massage Studio offers an extensive massage menu, from favorites like Swedish, deep tissue and hot stone (their specialty) to Thai-yoga (an ancient healing therapy) and energy healing therapies.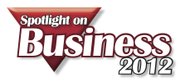 Before the first session, therapists give customers a short questionnaire to fill out, followed by a series of questions to pinpoint exactly what he or she wants to get out of the massage. Some people want pure relaxation, some are looking for an alternative to physical therapy and need fixes for aches and pains and others might just be looking for a new experience.
For someone looking for relaxation, Mason's gently firm touches are the way to go.
She'll start at your head, rubbing your skull, down to your neck, along your earlobes and back up to your head. The pressure is always dictated by you and if you're ticklish, she'll skip that body part.
Then, she'll move on to your shoulders, digging her fingers deep into muscles you didn't know existed, before moving on to your arms, all the way down to your fingers. She finishes by kneading your calves, hamstrings and feet before flipping you on your stomach and working every knot or tension out of your back.
(Continued on Next Page)
Prev Next
Vote on this Story by clicking on the Icon