You don't spend more than four decades doing business in the same place unless you're doing something right.
That's the case of Upstate Wine and Spirits Co., located in Delmar's Delaware Plaza. It's the shopping center's longest tenant, having opened its doors in 1967 by Peter and Donna Devine, and has occupied three different spaces in the plaza since.
You might know the store by the name Delaware Plaza Wine and Spirits, as it was called before owner Todd Yutzler changed the name recently.
Yutzler, who has worked at Upstate for 17 years and bought the business in 2005, wants his customers to know big changes are coming, including an overhaul of the interior and perhaps even an expansion, if and when that opportunity presents itself.
In the next few months, Upstate plans to roll out a new customer loyalty program that will give registered shoppers points for special rewards, purchasing history for ease of shopping and advance knowledge of special sales and promotions. The store is also springing into the future with a new website that one day will host online sales. In everything, Upstate endeavors to be more than a simple clearinghouse.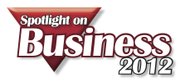 "I think Delmar is ready for a wine shop like that," Yutzler said.
He's also positioning the business with a more "global" name for possible local expansion in the future and web-based selling.
Despite these changes, what really matters is staying in place at Upstate. That includes lively and friendly tastings every Saturday and an unparalleled staff that will even deliver to customers who are unable to make the trip.
"I think our biggest asset has been customer service, a knowledgeable staff and the simpler things, like carrying a bottle of wine out for someone who might not be able to," Yutzler said.
Upstate recently held a Valentine's Day-themed tasting, and there are plans for a beach party styled event in March to beat the winter doldrums. There are also always specials, including a standing discount of 10 percent off a purchase of six bottles of wine and 15 percent off 12.
It's all in the store's new slogan: "Great selection. Great service. Great prices."
"We think that tells everybody what to expect when they come in the door," Yutzler said.
Upstate Wine and Spirits Co. is located at Suite 27 in the Delaware Plaza and online at www.upstatewine.com.
Vote on this Story by clicking on the Icon