St. Matthew Lutheran School and Child Care Principal Gail MacIntosh has been there from the very beginning.
MacIntosh started out as a volunteer when the Albany preschool opened in 1971, and working there inspired her to make a career out of teaching young children.
"I really loved it, so I went back to school so I could learn how to do this," said MacIntosh.
The school MacIntosh oversees these days has the same philosophy it did when it opened at the St. Matthew Lutheran Church on Whitehall Road.
"We have the three R's (reading, writing and arithmetic)," said MacIntosh. "There is also arts and crafts, there is a little Bible story and we have free play time in the gym every day."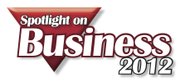 The lessons the teachers pass on to their young students (ages 3 to kindergarten) are designed to be as much about being good to one another as they are to teach the basics kids will need when they move on to elementary school.
"The children today are much different than the children of 10 to 15 years ago," said MacIntosh. "We try to instill love and respect for family and others in them."
The way the children are being taught at the school is as important as what they are being taught, said MacIntosh.
"We don't push, but we leave things open-ended, which lets them learn at their own speed," said MacIntosh.
The school is small. There are 55 full-time students in the preschool program, with more children who come in to take advantage of the center's after school child care services.
"We are a Christian school, but we don't discriminate," said MacIntosh. "We are very diverse. We have children who come in from the city and the suburbs."
The school is looking to expand its services in the near future, said MacIntosh. "We're aggressively looking into starting a toddler program for children age 18 months to 36 months," she said.
Even as the school seeks to expand its services, MacIntosh said the atmosphere remains the same.
"It's a loving atmosphere, and that's what we want here," she said.
St. Matthew Lutheran School and Child Care is located at 75 Whitehall Road and has openings in its preschool for any child ages 3 to kindergarten. For information, call 463-6495.
Vote on this Story by clicking on the Icon