A little over a year ago, Delmar residents Brad and Michelle Rocklein opened Rocklein Physical Therapy on 163 Delaware Avenue in response to the impersonal care that many physical therapy patients in the Delmar area were dealing with.
"We thought we could deliver a better quality of service to the Delmar area," said Brad.
The mentality that husband and wife Brad and Michelle, both Columbia University graduates, use in their business is that of a small, personal practice that is striving to keep the Delmar community healthy and active.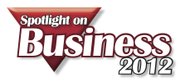 "It's a mom and pop shop, the patients will be greeted at the door with a smile," said Brad Rocklein, also pointing out that patients receive one-on-one care as opposed to being one of three or four patients that a therapist may be seeing at once in some other practices.
Brad and Michelle are not only the owners of the business, they are the therapists as well, specializing in orthopedic injuries such as bone, joint, muscle and tendon related harm (among others), as well as spinal injuries. Some of the most common injuries that the husband and wife team deal with are sprains and strains from athletics, as well as just everyday life.
For neck and back injuries, Rocklein utilizes the McKenzie method, a form of therapy that empowers the patient to take an active roll in the recovery. The method falls right in line with the practice's philosophy of individualized and personal care, using a special form of evaluation and treatment to provide a more efficient therapeutic process.
Rocklein Physical Therapy takes pride in the vibrant, active community that it is a part of, sponsoring Delmar's Our Towne Turkey Trot, as well as the Bethlehem Tri Club, a new club for triathlon runners.
"Anytime we see an event that promotes fitness we will try to get involved," Brad Rocklein said, also discussing a wish to be more active with area schools.
The Rockleins themselves are no strangers to athletics. Brad was a gymnast through high school and college and Michelle, a Delmar native, was a basketball and field hockey player for Bethlehem Central High School. She now runs triathlons and marathons. The Rocklein family participated in the Delmar Dash together this past year.
Rocklein Physical Therapy is a community-driven practice, determined to bring a higher quality of care to Delmar, as well as the Bethlehem and Albany area. For more information, visit www.rockleinphysicaltherapy.com, or call 915-1890.
Vote on this Story by clicking on the Icon