Hello Readers: My name is Hal Forsland. I'm the owner of Tri-City Discount Foods & Deli. We've been at the same location for well over 20 years serving a vast number of regular and loyal customers. We are located at 618 Third Ave. Watervliet, NY, south of the Watervliet arsenal and two blocks north of Ted's Fish Fry.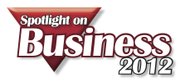 There are two separate stores at our location. On one side is our discount deli where we feature top brands such as Hormel, Smithfield, First Prize, Farmland, Patrick Cudahy, Land o' Lakes, Sargento and many, many more. We sell only the best quality at considerably less, generally saving you from $2.00 to $4.00 per pound. We pride ourselves on our clean premises, our fast and courteous service and also selling the freshest products due to our huge turnover. The best part of our operation is that our prices are discounted on every single item every day of the year.  We guarantee you big savings and hope to have you as one of our valued customers.
Next door to our Deli we house our discount food outlet where the public is welcome to shop. Here we stock over 100 every day food items packed in 2-,3-,4- or 5-pound packs depending on the item. We have loads of chicken items such as all-breast meat nuggets, tenders, fillets, boneless skinless chicken breasts, stuffed chicken breasts, marinated flavored wings and more. We have loads of beef and pork items plus appetizers such as mozzarella sticks, onion rings and more.  Breakfast items such as breakfast pizzas, French toast sticks, waffles, pancakes and more.  We have potato items, vegetable items, seafood items such as wild caught haddock and salmon. The list goes on and on. Also, we carry an extensive offering of cook- out items.
At Tri-City we pride ourselves on great quality and great prices, truly an unbeatable combination. Shop one store or both and I guarantee you that you will be satisfied. With food prices out of control we are a welcome relief.
Vote on this Story by clicking on the Icon